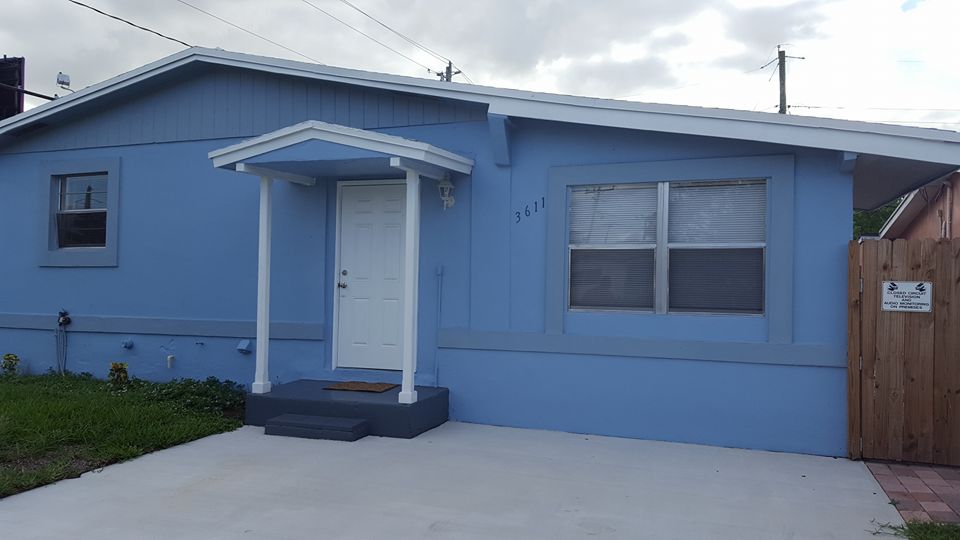 Compassion Cottages is a nurturing and structured environment to support women of all ages who are transitioning from in-patient dual diagnosis treatment back into mainstream society. Our first concern is the safety and support of our clientele. Our Transitional Living in Pompano Beach, Fla. is minutes from the beach,shopping, and walking distance to public transportation making it easy for our clients to get to work, IOP, and meetings. A large recovering community, modern metropolitan areas, wonderful weather and beautiful beaches are just some of the many benefits of recovering in Florida at Compassion Cottages.

Our location also allows us to be active outdoors with our clients throughout the year. No matter the season, they'll be exposed to a sunny environment and the ability to participate in the community. ​ Compassion Cottages located in Broward County, Florida, one of the nation's leading areas for long term sobriety – with over 700 Alcoholics Anonymous and Narcotics Anonymous 12 step meetings each week.

Do you struggle with the thought of what comes next after treatment? What will I do, where will I go? How can I not fall back into the same addictive patterns? Do you worry that you will start spiraling emotionally before anyone is aware? There is help! We understand the need of increased support and structure for success in early recovery. We know that women who are just leaving treatment are very vulnerable and lack the coping skills to manage the high levels of anxiety and cravings that they are experiencing. They often become so overwhelmed that relapse happens in spite of their desire to stay clean. Compassion Cottages is providing an atmosphere of structure and support, where women in recovery feel cared for and they know that someone is paying attention to the details of their early recovery process. ​ We are dedicated to providing a safe and nurturing environment to help the newly recovery person feel as though they are respected and held to a high level of recovery behaviors and attitudes. We have found in conjunction to structure, support, and a safe environment, that it's also important in early recovery to learn how to have fun in a healthy manner. We encourage involvement in all the recovering community activities. Join us in our excitement to present to you, Compassion Cottages for women as a new home to start their journey through recovery.