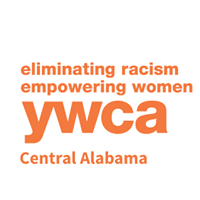 Confidential Shelter for Victims of Domestic Violence
The YW operates two confidentially located shelters for women and children fleeing abusive homes.
Counselors help these women make safety plans, obtain jobs or job training and work toward independence and self-sufficiency.
The shelters serve Blount, Jefferson and St. Clair counties.
Call their 24 hour Crisis Line at 205-322-4878 or 1-800-650-6522 Seeds of hope.
Life begins with them.
They provide comfort where there is pain, love where there is loneliness and a light where there is darkness.
They are the bond that keeps families together.
From them, come the seeds of hope for tomorrow.
Women are the soul of their culture.
But that culture is changing, and with it so are the lives of thousands.
Today, more women than ever are single mothers, trying to raise a family and work, without any support.
They're responsible for the rent or the mortgage and other household bills.
For many, it's no longer a question of being a stay-at-home mom, because they have no home.
Which makes it hard to be a source of comfort and love; and even harder to be the bond and the light for their families.
But while their strength may be tested, there is a place where they can find the hope they may have lost - a place of refuge and restoration that can nurture their spirit, give them support, and help them and their families grow strong once again.
---