Home
»
California Women's Shelters
»
Sacramento Women's Shelters
Francis House Of Sacramento
1422 C St
Sacramento, CA - 95814
(916) 443-2646

Join Website Email


---
About Francis House Of Sacramento
Francis House is a faith based community providing life changing opportunities through resource counseling, direct services, education, support groups, spiritual resources and referrals.

Family Rescue

Emergency Shelter for parents or guardians with minor children, or with a child who is 18 and currently enrolled in high school. Women who are pregnant in last trimester (7 months) may also apply. Though we cannot meet the overwhelming need for shelter, we do our best to care for the most vulnerable. We are one of the few, if not the only, option for single fathers with children. Applicants must have custody of minor children. Applications must be completed in person Mondays only 1-3 p.m.

Once you\'ve shown your documentation, you can draw a number lottery style. We can accept six applications for the week (drawn numbers 1-6).

Donations To Francis House Of Sacramento
We receive many requests from users who would like to donate to the women's shelters listed. Please call the shelter directly at (916) 443-2646 and ask how to donate your items. If you would like to volunteer, please call the same number and ask for their current volunteer opportunities.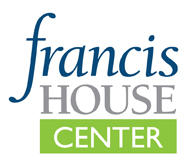 Locate Francis House Of Sacramento
Many shelters for women do not want their locations published. We only publish addresses and maps of women's shelters and resources where we have found they are published online. When possible we only provide administrative offices. If you work for Francis House Of Sacramento and do not want your address published by WomenShelters.org, please contact us and we will gladly remove the address.
---
Post Comment
Closest Area Shelters
Helpful Resources
Free Dental Clinics
Free Clinics
Free Treatment Centers
Low Income Housing
Rent Assistance Programs