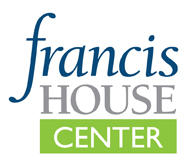 Francis House is a faith based community providing life changing opportunities through resource counseling, direct services, education, support groups, spiritual resources and referrals.

Family Rescue

Emergency Shelter for parents or guardians with minor children, or with a child who is 18 and currently enrolled in high school. Women who are pregnant in last trimester (7 months) may also apply. Though we cannot meet the overwhelming need for shelter, we do our best to care for the most vulnerable. We are one of the few, if not the only, option for single fathers with children. Applicants must have custody of minor children. Applications must be completed in person Mondays only 1-3 p.m.

Once you\'ve shown your documentation, you can draw a number lottery style. We can accept six applications for the week (drawn numbers 1-6).