Home
»
Nevada Women's Shelters
»
Reno Women's Shelters
Reno Womens Shelter
315 Record St
Reno, NV - 89512
775-329-4145

Join Website


---
About Reno Womens Shelter
The 50-bed Women\\\'s Shelter is one of three Volunteers of America ReStart-operated shelters at the City of Reno\\\'s Community Assistance Center in downtown Reno. This is a woman\\\'s only shelter. Provide a sack lunch, showers and laundry services. Day shelter for extreme weather accomodates 35. Over-night shelter line up starts at 6pm everyday. Intake form and TB test required. Intake for long-term shelter 10am - 3pm daily. Overnight shelter available 24 hours.
Donations To Reno Womens Shelter
We receive many requests from users who would like to donate to the women's shelters listed. Please call the shelter directly at 775-329-4145 and ask how to donate your items. If you would like to volunteer, please call the same number and ask for their current volunteer opportunities.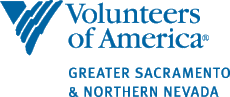 ---
Post Comment
Closest Area Shelters
Helpful Resources
Free Dental Clinics
Free Clinics
Free Treatment Centers
Low Income Housing
Rent Assistance Programs