Home
»
New York Women's Shelters
»
Hempstead Women's Shelters
Nassau County Coalition Against Domestic Violence
250 Fulton Avenue, 3rd floor
Hempstead, NY - 11550
(516) 572-0700

Join Website


---
About Nassau County Coalition Against Domestic Violence
Domestic violence services. Hotline: (516) 542-0404. Mission: To assist and empower victims of domestic violence and sexual assault while challenging and changing social systems that tolerate and perpetuate abuse.

Donations To Nassau County Coalition Against Domestic Violence
We receive many requests from users who would like to donate to the women's shelters listed. Please call the shelter directly at (516) 572-0700 and ask how to donate your items. If you would like to volunteer, please call the same number and ask for their current volunteer opportunities.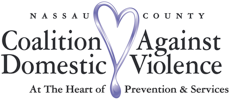 ---
Post Comment
Closest Area Shelters
Helpful Resources
Free Dental Clinics
Free Clinics
Free Treatment Centers
Low Income Housing
Rent Assistance Programs