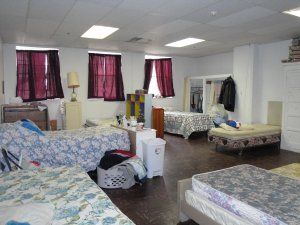 The Emmaus Mission Center Emergency Shelter provides shelter for men, women and children and are one of the few shelters in their region that are able to house families in such a way.
Residents at the shelter are provided breakfast, lunch and dinner each day in their kitchen area.
To allow the residents a place to study the Emmaus Mission Center Emergenvy Shelter created a classroom that provides a quiet place to concentrate on schoolwork.
The Emmaus Mission staff provide residents with shelter, food, and clothing.
---