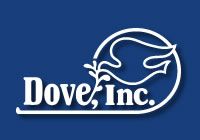 Domestic Violence Program Services Domestic Violence Program:
Checklist
Services
SAFETY ALERT
Residential Shelter
The Dove shelter is a place of safety and respite for women and children who are experiencing domestic abuse.
The shelter is staffed 24 hours a day and provides not only the basic necessities for its residents but also support services.
The shelter is accessible on a walk-in basis at 302 S. Union, Decatur, and through Dove's 24-hour telephone hotline: 217.423.2238.
Men seeking shelter as a result of abuse from a domestic violence situation are assisted by cooperation with a local motel; call the hotline for assistance.
Counseling Individual and group counseling is provided to residential and non-residential clients.
Individual counseling is also provided to male victims of domestic violence.
Legal Advocacy Legal advocacy is an integral part of the Domestic Violence Program.
Staff members assist victims of domestic violence in obtaining Orders of Protection, as well as their legal options.
Legal Advocates are available to accompany the victims as they maneuver their way through the court system.
Children's Services Children receive specialized services such as individual and group counseling.
Support and nurturing are importance components of Dove's children's program.
---