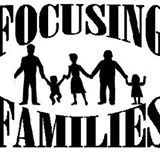 Focusing Families offers a temporary emergency domestic violence/sexual assault shelter for women and children residing in Waller, Austin, Grimes, NW Harris and Washington counties who are fleeing from physical, sexual and psychological abuse.
Individuals/families can stay at the shelter for up to 30 days and receive supportive services in a safe, anonymous, and confidential environment.
Focusing Families Women's Shelter provides a safe and secure environment that empowers residents through its services to form the beginning of independent lifestyles.
Residents obtain:
crisis intervention
supportive counseling
children's services
food
clothing
support group counseling and advocacy
All agency services are provided free of charge and are made available to shelter residents.
Toll Free Hotline: 1-877-237-2339
---