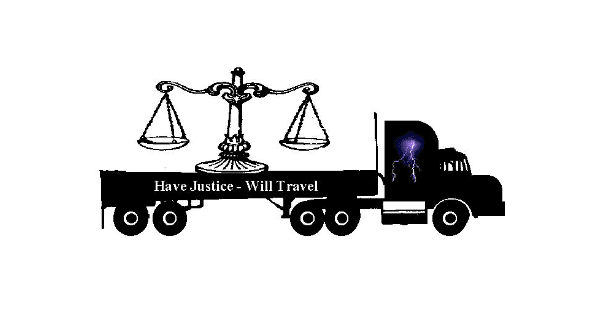 Wynona I. Ward, Esq., Attorney and Founder of Have Justice--Will Travel (HJWT), is bringing an end to the generational cycle of abuse for women and children in rural communities through a unique and innovative mobile multi-service model.
This model assists domestic violence victims from the initial interview and relief from abuse order through to self-reliance and independence.
The Central Vermont Staff: Robin Goodrum, Wynona Ward, JohnnieMae Doyle, and Hannah Elle Myers. HJWT provides in-home consultations, transportation to and from court hearings, and free legal representation for protective orders and family law issues for low income battered women and their children.
The HJWT model considers the entire spectrum of needs for clients.
An important aspect of the model is a supervised visitation program which offers a safe environment for parent/child contact.
Women in Transition, a life skills and mentoring group, teaches women how to turn the coping skills they used to survive the abuse into strengths to improve their lives.
The outcome of this mobile multi-service model has been that few HJWT clients return to abusive relationships.
To create this model, Wynona drew on her personal experience of a survivor of childhood domestic abuse, fifteen years as a long haul trucker, and her legal background.
Wynona serves as an inspirational speaker for national conferences and events.
She also provides instructive seminars on how to implement the HJWT model in rural areas throughout the United States.
HJWT has steadily expanded--it now has three offices, three attorneys, a business administrator, office manager, and a paralegal, and student volunteers from Vermont Law School, Dartmouth College and other local colleges are an important part of the HJWT staff.
---
"The mission of Have Justice - Will Travel, Inc. (HJWT) is to end the generational cycle of abuse in rural families by bridging the legal, cultural, geographical, psychological, and economic gaps that exist for victims of domestic abuse. HJWT provides legal and supportive services for battered, low-income women and their children. "