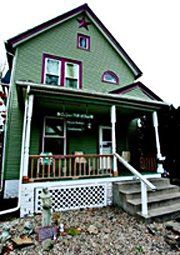 LaGrace Hall of Hope is a
temporary home for women.
Description homeless shelter for women and young children, located in Galesburg, IL.
The mission of LaGrace Hall of Hope is to serve those and their families and friends who are living with a terminal illness, chronic pain or the broken heart of grief.
To provide food to the hungry, especially the disabled elderly, and those who suffer from a mental or physical disability.
To provide shelter and food for the homeless women and children who have exhausted their means of support.
---