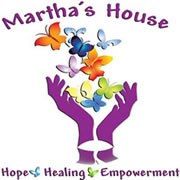 24-HR Hotline:
They are a non-profit organization dedicated to the protection of victims from domestic and sexual violence.
They have a shelter capacity of 24 women and children and provide various outreach services to the residents of Okeechobee County.
Primarily a provider of emergency shelter for DV and SV victims, Martha's House also is heavily involved in victim advocacy, community outreach, community education and prevention, legal advocacy, child victim advocacy, survivor support groups, counseling, and empowerment for living.
---