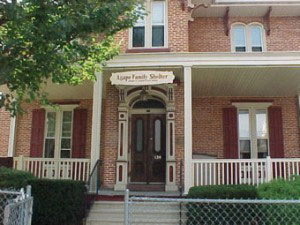 Agape Family Shelter believe that every woman deserves the opportunity for a fresh start.

Agape Family Shelter know that every child needs a safe, clean home to call their own.

Agape Family Shelter goal is for the women who cross their threshold to leave empowered to meet lifes challenges.

Agape Family Shelter program provides a nurturing, Christ-centered environment for single women, pregnant women and women with children.

The staff works with each woman individually to create a unique plan for her future.

Goal-setting, financial planning, parenting education and informal counseling help to boost the residents self-confidence and teach them necessary life skills.

Connections with local agencies for child care, mental health services, educational opportunities and job placement give women the tools to succeed.

As a ministry of the Lebanon Rescue Mission, the Lebanon Free Clinic provides all of Agapes families with quality healthcare free of charge.
---
"To represent and present the gospel of Jesus Christ to all within our sphere of influence and to alleviate human suffering, in His name, without discrimination. "