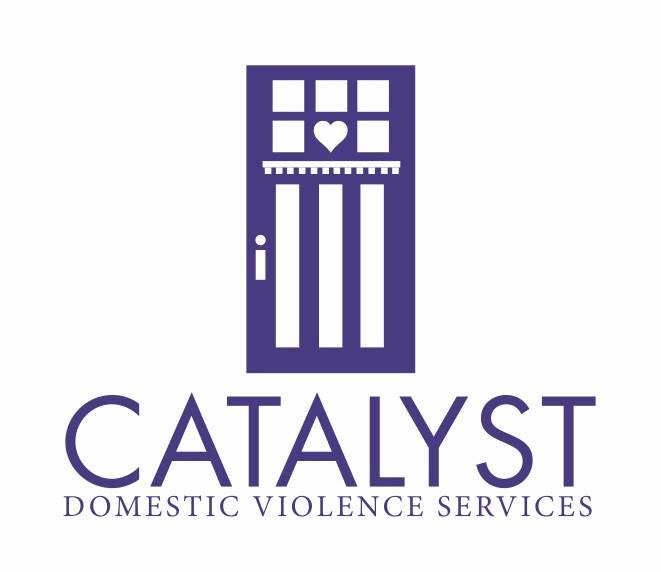 Services provided:
24-Hour Hotline Catalyst maintains
a 24-hour hotline for intervention and referral services
For assistance, please call 1.800-895.8476.
Counseling Programs Catalyst's counseling program help victims cope with the long-term effects of trauma associated with the domestic violence they have experienced in their lives.
Counseling services are provided by MFTI, MSWI, and/or licensed therapists.
Individual Counseling One-on-one counseling services for victims and their children are available by appointment in Chico, Oroville and Paradise.
Group Counseling Facilitated weekly group sessions are provided on a drop-in basis (no appointment necessary) in Chico, Oroville and Paradise. - Education and Prevention Programs Catalyst provides training to medical, law enforcement and social service agencies to enhance their knowledge of and skills to work with individuals and families experiencing domestic violence.
Catalyst has a Teen Dating Violence Education and Prevention program, consisting of interactive presentations designed to educate teens about the issues of dating abuse and building healthy relationships.
Catalyst also provides a Hands are Not for Hitting program in grades K-2nd designed to teach children the basics of safe and healthy relationships and non-violent communication.
For more information or to schedule a presentation, please contact the Community Education Program Coordinator at 530.343.7711.
Safe Housing Programs This two-phase residential program is designed to provide victims of domestic violence and their children an environment free from abuse and violence that support the recovery process, healing and self-sufficiency, thus fostering positive change and the promotion of healthy communities.
Specific services for children provided in their housing program included:
safe and healthy play
educational support & school advocacy
and engagement with healthy role models
HAVEN (Home Away from a Violent Environment Now) This temporary communal living environment is established for victims of domestic violence and their children whose safety is at immediate risk.
Residents of HAVEN are provided with housing and services for up to six months.
During this time a variety of supportive and advocacy services are offered which included:
case management
crisis intervention
and counseling services
Cottage Program (Transitional Housing) The Cottage Program is a single-family environment, in which eligible residents may reside for up to 18 months.
Cottage residents participate in the various supportive and advocacy services to increase their ability to transition into safe, permanent housing.
These services include, but are not limited to, case management, a savings program and counseling services.
Volunteer Programs Catalyst provides crisis intervention training to those who wish to volunteer at Catalyst.
Community members are trained in crisis intervention, service delivery based on empowerment, and active listening techniques.
Volunteer opportunities included:
staffing the 24-hour hotline
working with clients in the housing programs
legal program
and children's program as well as their community education program
Student volunteers can earn units while gaining practical experience.
Internships are available in many fields.
For more information, please contact the Volunteer Program Coordinator at 530.343.7798.
Drop-In Services, including crisis intervention, information and referrals, can be accessed in the Chico and Oroville communities.
For more detailed information, please contact the 24-hour hotline at 1.800.895.8476.
Legal Advocacy Services.
---