Genesis Women's Shelter Dallas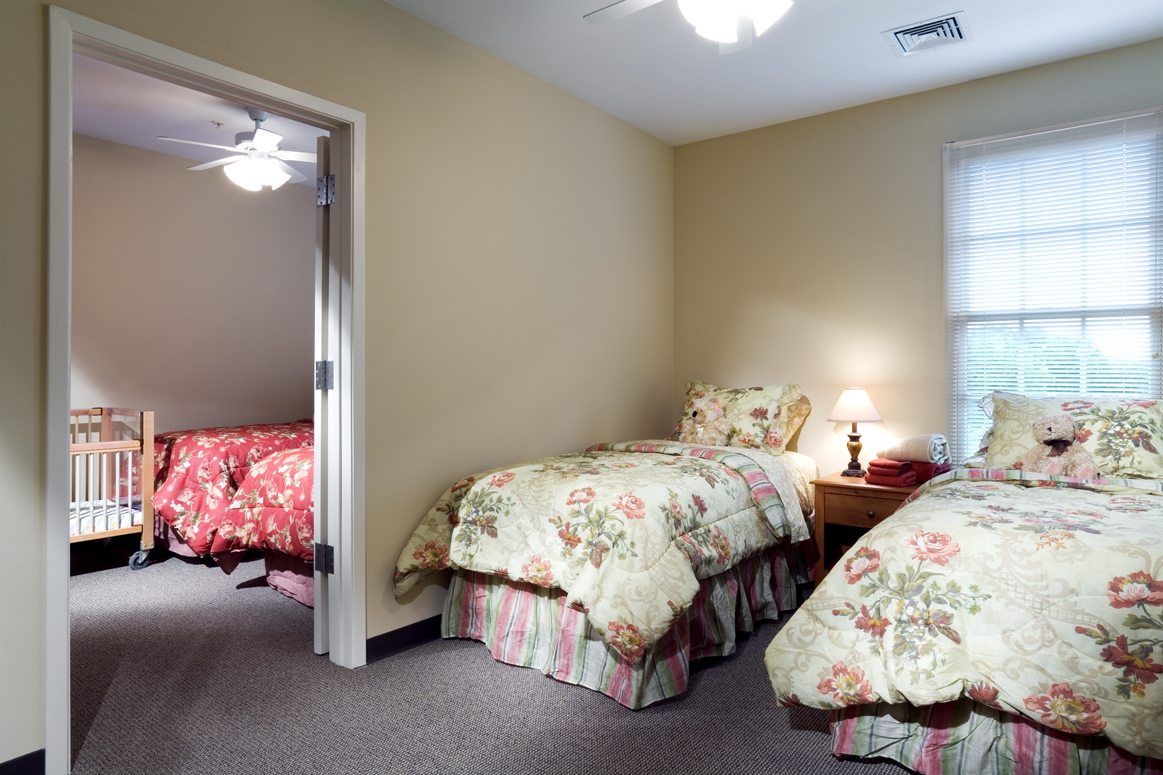 Genesis provides services at no cost to clients and with no strings attached.
They are here for women as long and as often as they need them.

24 hour hotline 214.946.HELP (4357)
Women and their children are welcome to stay at the emergency shelter for up to six weeks.

Each person staying in their Shelter attends weekly individual and group therapy for the duration of their stay.
Additionally, Emergency Shelter children may attend the on-site alternative Simmons School.
During this time, their Counselors and Case Managers guide them through the healing process and assist them in setting up a new life and a brighter future.
---
Genesis Women's Shelter Dallas Mission Statement
"To provide safety, shelter, and support for women and children who have experienced domestic violence, and to raise awareness regarding its cause, prevalence and impact."
Genesis Women's Shelter Dallas Community Questionnaire

Are you familiar with Genesis Women's Shelter Dallas? Help Womenshelters.org users find out answers.

We publish all Helpful information.


















Find a mistake?
Are you the owner of this listing? Do not leave a regular comment if you want this listing updated quickly. Update the information on this listing by following this link. Edit this listing
Comments
I lost my section 8 as of today and have to move by this wed. I have 3 kids and lord I just don't know what to do. I'm about to lose everything I have and kids.

Hi do u help single parents I have 3 boys in I have no where to go

Left my home state, to come to Dallas, Tx for new start, had identity theft issues. Stayed in hotel temporary, couldn't assess funds now nowhere to stay, can't meet with any family member right now. My plan was to seek temporary housing and part-time job, to see if I can manage. If works out I may establish residency here. Need help and assistance with services , also for this state.

Hello My name is Jacquline I am moving to Dallas , but my place want be ready till the 6th of April ...I really don't have much money to afford a room , but i need to get back there so i can start work to pay rent ....i have kids but my mother will watch my kids till i get on my feet ....

What is involved and is there a waitlist to move in. Looking for alternative housing for family. Or if you have any alternatives to housing needs.

I'm a recovering alcoholic. I live in Itving alone and may be evicted tomorrow. I don't even have a car to live in. Lost my job also. I do not drink anymore, I'm just having problems getting on my feet. Can you help?

Are y'all open to gently used makeup donations? Or know any place I can donate too?

I was staying with TV h my boyfriend and his family he got upset and hit me told me to leave I have no where to go I don't want to continue getting hurt but I gave no where

I have no place to stay and I have no family to help me. Is there any space for me

High my name is falontrel Ridley I'm from Louisiana but Ive been in Dallas for bout 6 years I have 3 daughters little girls and I'm homeless I have nobody but them I have a car but other than that I've been struggling for a long time now and I just need some help right now because it's hard

I need a place to stay I have 4 kids and I don't have no where to go I'm with a man that won't let me do anything, please help me,

IM 47 YRS. OLD. I HAVE LEGAL PERMANENT CUSTODY OF MY 7 YR. OLD GRAND DAUGHTER. I LEFT AN 8 YR. RELATIONSHIP AND HOME OVER 6 MONTHS AGO BECAUSE MY EX IS A DRUG ADDICT...AND I COULDNT KEEP HAVING MY GRANDBABY OR MYSELF AROUND IT ANYMORE. SO...WE'VE BEEN STAYING FROM HERE TO THERE FOR A WHILE NOW AND IM CURRENTLY EMPLOYED AT FAMILY DOLLAR IN MOBILE,ALABAMA RIGHT NOW. I AM RELOCATING TO DALLAS BECAUSE WE NEED A NEW START AND HOUSINGS TOO EXPENSIVE FOR MY SALARY HERE WHEN THE MINIMUM WAGE IS STILL ONLY 7.25 AN HOUR AND ALL I MAKE IS 8.00 AN HOUR. I REALLY NEED HELP....ONLY WITH A CLEAN AND COMFORTABLE PLACE THATS SAFE FOR ME AND MY GRANDCHILD TO STAY UNTIL I CAN ACTUALLY SAVE MONEY TO GET US IN OUR VERY OWN HOME.

My daughter moved here from Louisiana,she has 7 children,but no where to live. My small apartment just isn't big enough.Shes not on my lease and can't live here. Can y'all help her please?

Hi' my problem is I can't find affordable housing in Pheonix AZ...I'm leaving here in about 2wks or so...please help me...60yo..heart failure and cpod are my major health problems...

Hello, I am housing an individual who is in desperate need of assistance and shelter, she has been staying with me since October 4th, and she was involved in a domestic abuse situation and she really needs a place to stay, what is it that she needs to do to seek shelter with you all, Please help me, I really can afford to house her any longer.

I was in a abusive relationship with my now ex-fiancee. Him being a alcoholic, drug abusers and military killer training with his bare hands, served in Iraq; I took the aftermath from verbal, emotional, mental and physical abuse including broken ribs, permanent lung contusions, fractured vertebraes, permanent lumbar injury, constant bruising and bleeding, loss of self esteem and loss of who I used to know of myself. I'm 43 years old with a college degree. I was damaged so much. I lost a few jobs, my car and am homeless. Need help please. Thank you and God Bless.

Im 26 weeks pregnant and have to have 1,515 by the 12 of February and i don't have a job nor do i have any help or i have to be gone and i have absolutely no help is there any room for me. Please i need help badly

My husband is abusive to me & my son & we want out & away from him. Can y'all help us relocate out of state.

Lost my job family and I don't get alone is there any room for me im by myself

Hello, I am a 45 year old woman who is looking to relocate to Dallas.I have twins daughters who live with their dad and his wife. I do not have a place to stay if i relocate and was hoping that I could get some assistant in finding a place to live and a job. please and thank you if you can help

I am a 34yr old female with 4 children one of who us autistic and nonverbal. I've been evicted out of my apt but don't know exactly when they will tell me I have to vacate. I have been to eviction court already n gave nowhere to go I'm just here at my apt waiting for the day they tell me to leave. I need help I have a job but no car and don't know what to do.

I am 34 yrs old with three children and no place to go please help me......

Hello,I'm a 41 year old Caucasian female who is needing to separate herself from my current situation.is there a waiting list to stay in your shelter.

Does the shelter provide child care for an almost 3 year old so that the mother can work if possible.

I am currently incarcerated at the Mountain View Unit. I am enrolled in the STRIVE Women's Reentry Program and will be releasing soon. Upon my release I will need a safe place to live for approximately a month before I am able to relocate back home to Oklahoma.
Leave a Comment

* Comments will be displayed on WomenShelters.org only, and we do not display personal data of users making comments.