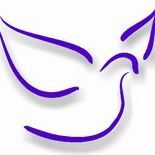 Dove Harbor is Madison County s largest transitional shelter for women and women with children.
They provide a unique balance by combining Christian principles with professional social work standards in a program unlike any other shelter in Madison County.
They are not an emergency shelter, but rather, an extended-stay shelter.
Through an extended period of time, they provide a safe harbor in which women can heal and learn successful life skills.
Thus, they are empowered with the self-confidence to walk away from unhealthy situations and avoid ever returning.
Dove Harbor can shelter and support up to 10 families.
Families share a living room and kitchen, providing them with a sense of community.
In addition, each family is given a secure and private living space consisting of a bedroom, bath and sitting area.
Although families in Madison County are their first priority, they accept applications from anywhere within the United States.
Dove Harbor is built upon three foundational elements:
Safety:
Providing a shelter, which ensures a safe environment for each family, is of primary importance to them. They want to free families from fear, offering a safe harbor in which they can relax and focus on themselves. Their program emphasizes a woman s physical, emotional, sexual and spiritual safety. A Christian program:
Applicants are not required to be Christians in order to be accepted into the program. The Christ-centered program speaks to the responsibility of the staff to model grace, mercy and accountability in daily living, conflict resolution and life decisions. It is their hope that the families are drawn closer to Christ through the relationships formed with their staff. Personal responsibility:
They believe that adhering to structure, routine and learning effective communication skills empowers women to live healthy, independent lives. Meetings With the three foundational elements in place, Dove Harbor s intensive six- to twelve-month program includes the following weekly meetings:Individual case management:
A professionally trained staff member meets with each woman and helps them to identify, plan for and manage the goals and challenges of day to day living. Exploration of biblical principles:
Women learn about the basic principles of life appreciation, about a loving, redeeming God and about applying Biblical instructions in order to live with happiness and hope. Healthy relationships class:
Women are taught how to identify and break unhealthy relationship patterns and how to establish healthy boundaries in their relationship with others. Life skills building class:
Women are taught how to manage daily household activities from cooking and shopping to tax preparation. Individual therapy:
Women are provided with the services of a licensed mental health therapist.
The therapist helps identify issues that may be hindering them from moving forward and provides the treatment necessary for healing. Since 1993, Dove Harbor has provided a safe haven and healthy home for more than 300 women and children who had found themselves in crisis situations.
These women desired to change their lifestyles, and they longed to create a positive future for their families.
Dove Harbor is a Christian program that uses grace, mercy and accountability to lead women forward into independent, healthy living.

---