Hannah House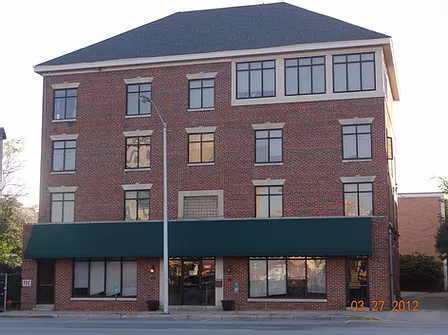 Hannah House provides:
Transitional shelter Basic necessities to women, with or without children
Applications:
Accepted at the Hope Plaza Resource & Solution Center 2018A Main Street, downtown Columbia. Call 803-771-4357 for an appointment. Leave a message and your call will be returned within 24hours.

---
Hannah House Mission Statement
"To transition the lives of women and children providing them with hope to live a purpose- driven, empowering life. "
Hannah House Community Questionnaire

Are you familiar with Hannah House? Help Womenshelters.org users find out answers.

We publish all Helpful information.


























Find a mistake?
Are you the owner of this listing? Do not leave a regular comment if you want this listing updated quickly. Update the information on this listing by following this link. Edit this listing
Comments
I need help with my baby girl she is 8 months old, I am homeless, PLEASE help us!! THANK YOU

I love your vision statement I look forward to seeing and hearing from you all soon, I want to volunteer provide books and clothes and speak with all the women and children letting them know its not the end it's just the beginning of a better life

I need a place to stay I'm about to be evicted within 30 days can you guys help me I am a single mother I don't have any small kids I need a place just for me

Hi , I really would like some help, I was staying with friend but I have to find some where for me and my daughter to stay . I make $9 a hour , full time hours . It is very hard to find a affordable place .

Hi, I'm a single mother of four children and we are homeless. I put up with abuse for too long and I've had my breaking point . I have no money and no where to go. Can you help us please

Are there any fees. Also is there a age limit. Thank you Jana

What is the process to be admitted into the shelter/ transitional Thank you

I am writing for my daughter and her son whom is 18 month old she need a place to start over she is trying to leave the baby daddy and he is not a good person I am no she need help if not she will be on the street with her son please help me

I really need help I'm in a really bad situation PLEASE help me

I am a single mom of 4 boys . in need of a place to live. I lost my job due to childcare, it"s really hard getting help with childcare. My boys and I have been through alot and I just want the opportunity to be the best me and fix all the mistakes and bad choices i have made. Want to grow and be successful so my boys can be successful men.

Mother of 2 small children's, 6 yrs and 10 mos, needs immediate shelter and child care services, in Lexington area if possible due to school 6 yrs old attend.... or first available.

Trying to find housing for myself I am 52years old and are a epileptic witch makes it hard to find employment I am currently staying with someone at a hotel but I'm not sure how long I can stay here.

I am 66 years old and I need a place of shelter to be safe.

I'm a 30yr old single mother just moved back to sc and I need a safe place for me and my 2yr old little girl

Is the boutique open for anyone? What day and time is the boutique open?

I've tried several times to contact you and no one answers. I have some nice jeans to donate if you are interested.

Does this organization accept donations for beauty products?

I am retired and have income to pay my way. I would like to be located in the Lexington area.
Leave a Comment

* Comments will be displayed on WomenShelters.org only, and we do not display personal data of users making comments.