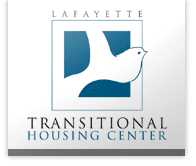 The Transitional Housing Center offers a Family Program that supplies both housing and case management to approximately 13-15 families at any one time.
The housing consists of group home living for the first 3-6 months in the program, followed by a two-bedroom apartment.
Families can stay at LTHC for approximately 18 months, while they work to become self-sufficient.
Each family pays rent, which is based on their income and circumstances.
The LTHC Family Program properties and playground The goal of the Family Program is to help the clients break down the barriers that have led to their homelessness.
LTHC has Case Managers who work with each client and are available 24/7.
The case managers are there to help gain access to appropriate services, developing and implementing short and long-term goals, and to give the clients overall support.
Hours:
Monday through Friday, 7:30am-6pm
Saturday and Sunday: 10am-6pm
Donation link on home page
---