The shelter is open 24/7 all year around. Our main office is open from 9:00am-5:00pm Monday through Friday.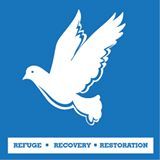 Since 1948, Modesto Gospel Mission has provided nutritious meals, warm beds, and a place of safety for thousands of poor and homeless men, women, boys and girls.
They shelter 2,000 men, women, and children each year.
They offer shelter for men; men with children; women; women with children; and, as available, families.
They also partner with a local animal shelter for the family dog to be sheltered.
---
"Since 1948, Modesto Gospel Mission has provided nutritious meals, warm beds, and a place of safety for thousands of poor and homeless men, women, boys and girls. The Mission's staff is committed to sharing the Gospel of Jesus Christ, and meeting the physical, spiritual, and emotional needs of every man, woman, boy, and girl who comes to the Mission for help and hope. "