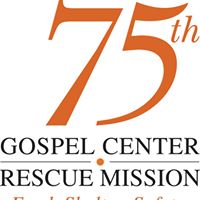 New Hope Family Shelter
The New Hope Family Shelter has six-month transitional programs housed in a modern facility.
The New Life Program - Addiction Treatment and New Life Program - Life Skills are for homeless women with or without children.
The goal is to move women and their families to a place of stability.
Clients will learn to properly complete job applications, to build a resume to help them obtain a better job, and to establish a work record.
A typical day in the life of a client in the New Hope Family Shelter includes three nutritious meals, access to clothing, a semi-private room or a private room when children are involved.
There is an evening chapel service, group sessions, individual counseling, computer training in their adult & children's learning center, addiction treatment and a four-hour daily work assignment.
---
"The Gospel Center Rescue Mission (GCRM) is a ministry to the people of San Joaquin County where the homeless and addicted in our community are presented the opportunity for spiritual, physical and emotional restoration through the love of Jesus Christ. "