New Directions for Families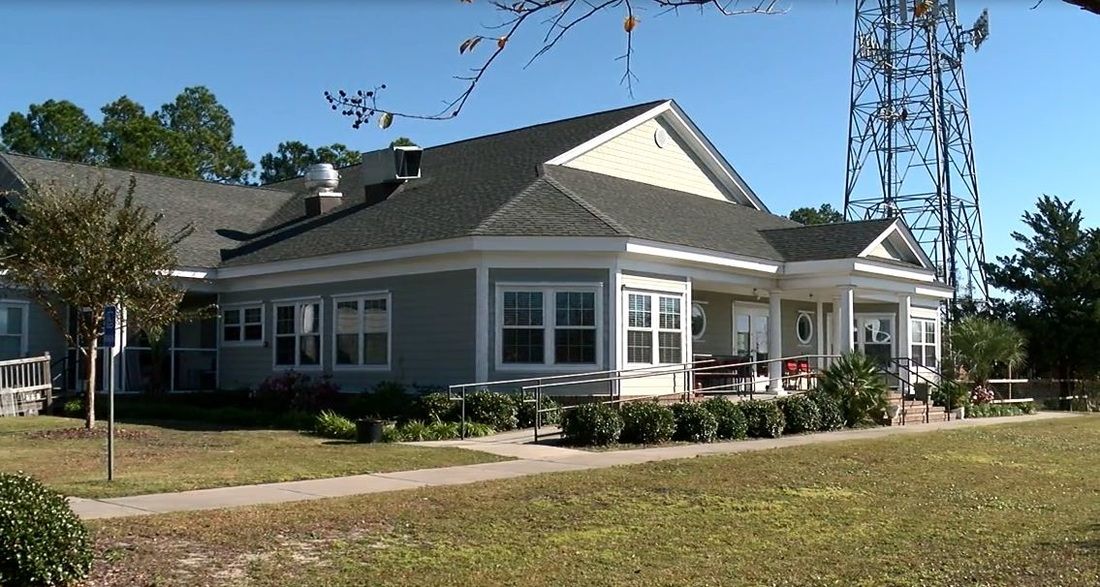 Office Hours:
New Directions for Families (formerly Myrtle Beach Haven) exists to serve homeless families in their community.
They provide programs to move families out of homlessness and poverty.
They will be able to help clients get back on their feet with their "back to work, back to life" programs.
---
New Directions for Families Mission Statement
New Directions for Families Community Questionnaire

Are you familiar with New Directions for Families? Help Womenshelters.org users find out answers.

We publish all Helpful information.


















Find a mistake?
Are you the owner of this listing? Do not leave a regular comment if you want this listing updated quickly. Update the information on this listing by following this link. Edit this listing
Comments
I would like to donate some household items along with toiletries if you can use them. I will be moving out of state soon & would rather not throw away.

MY MOTHER RECENTLY PASSED AWAY AND I AM TRYING TO FIND AN ORGANIZATION THAT MIGHT PROVIDE BUSINESS CLOTHES AND/OR COSTUME JEWELRY TO WOMEN WHO ARE ENTERING OR REENTERING THE WORK FORCE. PLEASE LET ME KNOW IF YOU WOULD DO THIS. THANK YOU!

I work with Cummins Inc. and we are partnering up with United Way to donate supplies to a non profit. Please contact me if you guys are interested, i tried calling the number on website and it did not work, thank you

Array I am interested in donating some household items. I will be downsizing to a much smaller home soon & just wondered if you take furniture, clothing, bedding supplies, etc.? If not can you recommend any shelters that might be interested, I would rather they be put to good use rather than just donated to Good Will or other such organizations. Thank you

I have recently retired and am cleaning out my closets. I have many work clothes (dress pants,shirts,etc.) that I am going to donate and was wondering if your organization can use them.

I have many clothing items, household items, etc I would like to donate. Do you have pickup available? Located in Murrells Inlet/Garden City Beach area.

I have furniture and other household items to donate. They were left in an apartment I will be moving into May 1. I also need them picked up. Please advise ASAP

Hello, I have a newborn in my household and we have some newborn diapers we would like to donate if there are any mothers in need of supplies for her baby. Please let me know if I can drop off these items or if you may know of a shelter nearby that could use them. Thank you

I am cleaning out my closet and would like to donate my clothes. Do I just bring them there?

I have some jeans to donate. Most have never been worn or just one or two times. Who do I contact

I have women clothing and shoes I would like to donate.

I have some toiletries items and thin new blankets that I would like to donate. Please tell me how I can get them to you and where. Thank you.

I have some toiletries items and thin new blankets that I would like to donate. Please tell me how I can get them to you and where. Thank you.

Hey, I am one of the people at this shelter and I just got here and there's been issues since I been and I know the rule says to wear mask at all times when you out your room I get that but there been people taking showers coming out the bathroom just with a towel on and people not wearing masks like that and staff been using bad words and expect people to not say them and they don't wear they masks.

I have lots of household items I'd like to donate as I am downsizing. Can you tell me how to go about this?
Leave a Comment

* Comments will be displayed on WomenShelters.org only, and we do not display personal data of users making comments.