Monday

9 am - 5 pm

Tuesday

9 am - 5 pm

Wednesday

9 am - 5 pm

Thursday

9 am - 5 pm

Friday

9 am - 5 pm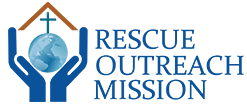 Our Woman and Children's facility is currently being expanded from 36 to 46 beds. Mom's with kids stay in a private room with their children and we can accommodate for up to 4 children in a room. There is a dormitory style room for individual woman, some needing shelter from domestic violence.

As part of their case management, residents work toward personal goals, including employment, a crucial step to becoming more financially stable and independent so they can move into permanent housing. Without our services, they will be less likely to achieve the life and job readiness skills they need to obtain and sustain employment, or to achieve permanent housing, and would require more services from the community; impacting the availability of services from government, private agencies, and the religious community. Rescue Outreach Missio's Opportunities & Hope program ensures a safer, healthier community for all in addition to providing the potential for a future for our clients.

The Following are specific services that every resident benefits from (some services are provided in collaboration with other agencies).

In-Take and Case Management Plan
During in-take, each client is interviewed to determine the cause of his/her homelessness. ROM assesses the individual's goals, job skills, education level, health, substance abuse and disability issues (if any), and other factors that contribute to their employment potential. Each case is reviewed weekly to determine progress toward planned goals.
Assistance in applying for all government programs that are available to assist residents such as Section 8 Housing, Medicaid, food stamps, TANF, SSI, and Veterans Health Services.
Three meals a day, seven days a week for all residents.
Clothes closet, mental health counseling, and access to AA/NA meetings, if needed.
Education (one-on-one and group) in learning financial literacy skills that will increase financial stability, such as budgeting, mock employment interviews, assistance in filling out job applications.
Transportation to job fairs.
Assistance in finding permanent housing.
Office Hours: Monday-Friday 9 am - 5 pm