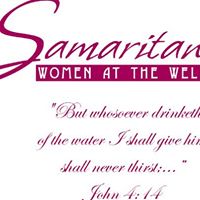 Samaritan Women at the Well (SWATW) Transitional Housing provides men, women, and children in crisis with the keys to get beyond their circumstances and into a life of victory.
SWATW helps individuals affected by domestic violence, sex trafficking, homelessness, substance abuse, incarceration and other situations created through poor decision making and choices, to move forward with their lives.
Their focus is to motivate and encourage the individual with love by the Word of God; to restore them physically, mentally and spiritually by teaching and guiding them with the Word of God so they will be prepared to enter back into society and live victoriously through faith.
They provide food, clothing and shelter, spiritual counseling and social advocacy to support them ministering to the whole person.
They seek spiritual and social change to end the negative life cycles that affect families throughout the area.
---
"Our mission is to help women and children in crisis. To motivate and encourage them with love by the word of God. To restore each woman physically,mentally and spiritually by teaching and guiding them with the word of God so they will be prepared to enter back to society and live victoriously. "