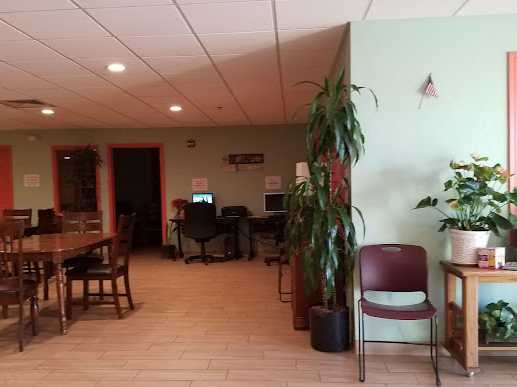 Women only shelter.
Tucson-based 501(c)(3) nonprofit organization dedicated to the care and nurture of homeless women.
Day Program:
Safety for women in a pet-friendly center
Breakfast and lunch
Sack lunches from Caridad Community Kitchen
Cots, pillows, and blanket for daytime resting
Hot showers and personal hygiene
Free clothing and shoes
New underwear and socks
Laundry facilities
Visiting Outreach from local agencies
Free Wi-Fi
Leisure activities
Night Program:
Offers 36 women a hot home-cooked meal and a safe space to sleep.
Offers an extended stay in the overnight program so they have the stability from which to do the hard work of moving to a self-sufficient life.

---
"Sister José Women's Center is dedicated to the care and nurture of homeless women in a welcoming and safe environment."