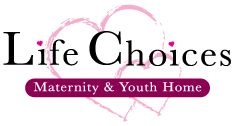 Transitional housing for pregnant girls ages.
Ages 13-21 or girls with newborn babies.
Their residential program includes extensive services to help girls prepare for successful independent living.
They require their residents to remain in school or be working toward their G.E.D.
They receive daily support and assistance with:
Personal hygiene and nutrition
Medical CareSchool
Abstinence Education
Community Referrals
Budgeting and finances
Career counseling and job search assistance
Transitional and long-term housing
Pregnancy Care & Motherhood
New and expectant teen mothers need special care and support to overcome their fears, help make difficult decisions, and ensure good health andwell-being for themselves and their babies.
They provide the following pre-natal and parenting support services to these vulnerable young mothers:
Pre-natal care
Parenting skills
Adoption
Counseling
Infant nutrition
Child development
Baby care and safety
---