Barrett Transitional Home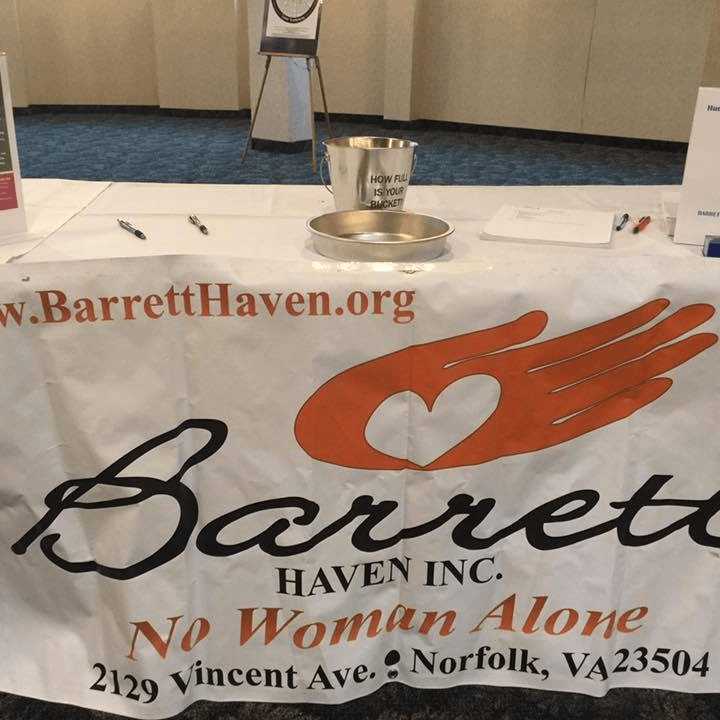 Barrett Transitional Home is a program for homeless single women and single pregnant women designed to help break the cycle of homelessness.
---
Barrett Transitional Home Community Questionnaire

Are you familiar with Barrett Transitional Home? Help Womenshelters.org users find out answers.

We publish all Helpful information.






















Find a mistake?
Are you the owner of this listing? Do not leave a regular comment if you want this listing updated quickly. Update the information on this listing by following this link. Edit this listing
Comments
Do you guys help women with children?

Can I donate (clean and good quality) clothes here? If so what day and time? And do I just walk in the front door?

I am a single mom age 21 looking for shelter I'm a full time student and me and my daughter have no where to go and no family to depend on

I am single mother with 2sons i am facing homelessness come next week. i lost my good job a couple months ago and since then i wasnt able to find work.. me or my kids dont have any family members to live until i get myself straight.. could someone please help us out

I am reaching out for my mother. She had depended on her mother her entire life. In July my grand mother passed away. The house my grandmother owned has been sold and my mother will soon need shelter.

I am a pregnant mother 36 weeks pregnant and in need of a place to go if anyone can please help or send me in the right direction that would be great.

Hello I am a member of Therapy Dogs International, would like to offer visits with my dog if that is allowed and if you think it could help anyone under your care. Tom Vaught

I'm fighting with addition and need a place to help get clean and be safe .

I'm trying to relocate from New Jersey to have a fresh start in another state. I'm just looking for a place to rest and start all over again. I know its going to be hard and I'm willing to work with anyone that's willing to help me. Is there a way that I can receive help? I'm currently working in Jersey but, I'm trying hard to move as quickly as I can.

I am need of a safe home to recovery from surgery and gain employment. My mother had been verbal abusive and now started to get physical by throwing a package at my head. I live in Suffolk with little access to anything. I have no car. She reminds she can throw me out anytime she wants whenever she wants. So my belongings are always packed.

Hello I'm facing an Eviction 1/2/2019 with Ingleside Square Apts I work 7days a week I'm a PCA I work with a company called Matrixx Homecare I'm in this situation because of unpaid wages because they f my last employer at Mcdole Personal Care so I really need a place to live

I have 2 year old twins and we are sleeping in the car at this time being. I ran out of money staying in hotels. I could really use a blessing right now. I'm to the point where I just don't know what to do and where we belong. I've been low before in my life but not this low with kids. My well is running dry. Please help.

Hi I'm a single mother of three seeking shelter for April due to my stay with a friend being worned out. I am employed now as of March 17th full time and I need help transitioning to a stable home afterwards. Due to the pandemic no one will allow us to stay and I have no family here in Virginia. Any assistance would be greatly appreciated.

I have 4 kids been married for 10years going thru a divorce currently struggling living in a hotel barely making it through this pandemic... I need help..... ASAP.... .KIDS 4-9...

I'm relocating from Columbus, Ohio in need of a shelter in a need of a fresh start. Please can someone help me ASAP.

Can I donate Clean Good Quality Clothing? If yes please give additional information on time and place. If no do you know of a place that is currently accepting donations of such.

I'm currently 12 weeks pregnant and just told my mom I'm pregnant and she says I have to get my things, all I have to my name is my car, I have no other family here in Virginia, are there any open safe shelters here?

I am a single mother of a 4 year old daughter. We were living with a family friend but her lease has come to an end and we have no where to go. I have a job but my car just went out so its hard to make it there. I am trying to leave here tonight.
Leave a Comment

* Comments will be displayed on WomenShelters.org only, and we do not display personal data of users making comments.