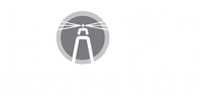 Hopes mission is to engage people in intensive relationships to help them heal, and fosters long-term relationships to help them transform and thrive.
Hope Ministries offers three programs:
HealTransform,ThriveHope helps people heal through: 
Safety people cannot heal unless they feel safe. Hopes physical environment, procedures and rules are designed to help residents feel safe physically, emotionally, psychologically and spiritually. Relationships case managers, chaplains and other staff members work to build loving and trusting relationships with residents. Through these relationships residents gain the courage, strength and motivation to address their deepest hurts. Counseling residents have access to both pastoral counseling and mental health counseling through on-site staff and through partner agencies.Hope helps people transform through:  Self-evaluation through a daily process of evaluating the choices they make, residents discover their underlying beliefs, examine the effects those beliefs have on their lives, and develop plans to transform their thinking. Core Classes residents go through a six-month series of classes that examine what the Bible says about them, about God and about how life is supposed to work.These classes further help residents understand and transform their unhealthy beliefs. Addiction Recovery through classes, group sessions and 12-step meetings residents are able to overcome the lie that a substance or activity is the best way to deal with the pain and hurt of life.
Hope helps people thrive through:Education all Hope residents have the opportunity to participate in the Adult Education program.
Some pursue a GED, some prepare for post-secondary education, and some work on job-related skills.
Hope4Kids the Hope4Kids program seeks to meet the developmental needs of children while they live at Hope, to create connected and effective parents, and to connect families with they support they will need after leaving Hope.Job Readiness through classes, individual mentoring and partnerships with other local agencies.
Hope helps resident develop the skills, knowledge and attitudes needed to find and maintain employment.


---