Lmws Inc Dba Pacific Lifeline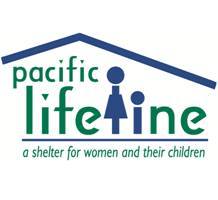 Pacific Lifeline prevents chronic homelessness by empowering women in crisis to rebuild their lives and regain financial independence.
Shelter for women and their children.
---
Lmws Inc Dba Pacific Lifeline Mission Statement
"Pacific Lifeline, a faith-based ministry, empowers women and their children facing chronic homelessness and helps them achieve personal and social stability. "
Lmws Inc Dba Pacific Lifeline Community Questionnaire

Are you familiar with Lmws Inc Dba Pacific Lifeline? Help Womenshelters.org users find out answers.

We publish all Helpful information.






Find a mistake?
Are you the owner of this listing? Do not leave a regular comment if you want this listing updated quickly. Update the information on this listing by following this link. Edit this listing
Comments
I have lost a considerable amount of weight and have blouses that can be used for work sizes 26 + and 3x + could your organiztion use these to give to ladies?

I'm looking for a place to recover from depression and neglect from family to rebuild my life.need counseling in dealing with grief since the death of my son. In finding a support system.

Hello I'm reaching out because Im in need of help with myself and my 2kids which is 4year old and 8month old where our here by ourselves with no help with family but a little assistance, but in need of roof over our heads I been trying to do the best I can with 2kids and only 22 and no farther help every since both my kids been born.i am hurting.... I been getting help with county with jobs and stuff just waiting to be hire somewhere currently in the process. I just need to be stable so I can get on my feet for my kids,and myself.

I am searching for temporary shelter for my 38 year old daughter who is currently living in her car in the Menifee area, Riverside County. She needs a place to stay temporarily and receive support and counseling. I live too far away and she is unwilling to contact highly judgmental family. Do you have a referral I might call?

I am looking for shelter for myself I live in Long Beach Ca and I want to come to Riverside and finish my education I go to UEI for Medical Coding I heard you have a UEI out there. Please get in contact with me my graduation is December 13,2019 I would like to come out after my graduation. So I need assistance of what to do come out there and finish our finish these four months out.

I'm a mother of three boys and a girl. As of september 30 i found myelf homeless do to the fact that my husband didn't want to provide for us no more sinces then we've been living with different friends of mine. I hope we can get help.

I am looking for a place to stay to gain my financial independence back. I got kicked out because i visited my bf to see him at the hospital and he lives at riverside. I stay in Brea with my twin and her fiance. They dont like the fact i went there and scared that i might come back with the corona virus. So they want to be safe and just straight up kick me out.. So im staying at my bf for now but i cant really live here. So please help me out so i can work right away and get my own apartment .

I am homeless and have no financial income. I have no transportation. I am 49 years old. I have some medical problems that keep me from getting a job. I am currently staying in unsafe living conditions. I really do not know what to do. Is there anyway you can help me?

hi I am a single mother looking for a place for my 3 year old. I recently left an abuise relationship and I dont have no where to go...I am living with friends and I need a place to get myself together and make a better life for my daughter. Please give me the opportunity

I have a niece who had to flee from a bad marriage. She is with her 4 children. She has a valid job offer in Riverside and needs a place to stay until she can find a permanent place. Her closest relatives are of no help and I cannot take care of her and the 4 children.

Hi me and my two year old son have no where to go his father recently just kicked us out and my family has no room for us. I want to start my life with just me and him.

Hi me and my two year old son have no where to go his father recently just kicked us out and my family has no room for us. I want to start my life with just me and him.

I am in need of finding a place to live for my daughter and I, moved down here from the SF Bay Area, because I lost housing up there, and the father of my child does not help us, am currently in a toxic living environment with family.

I have 2 kids that's 12 and 14 we are currently homeless. I'm really looking for help for us we no longer have any source of income and we are bout be put on the streets. I'm 39 year old single mother and I never thought this would happen to me again since 1997 its so frustrating how things can just change at the blink of an eye and i was very devastated that we are being put out home we lived 11yrs in because the owner selling the property...

MY MINISTRY HAS PALLETS OF HAND SANITIZERS TO DONATE TO YOUR SHELTERS IN THE INLAND EMPIRE.

I am in need of a place to stay I'm currently homeless I just turned 21 and I'm a female with no family wanting to do anything with me and my future.
Leave a Comment

* Comments will be displayed on WomenShelters.org only, and we do not display personal data of users making comments.