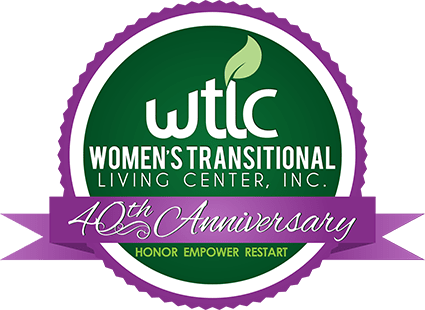 24-HR Hotline: 877-531-5522
Women's Transitional Living Center, Inc. (WTLC) was founded in 1976 as the result of a needs assessment study of battered women in Orange County, conducted by the National Organization for Women's Task Force on Family Violence. Originally creating to meet the extraordinary need for shelter services for survivors of domestic violence, WTLC quickly expanded to providing a comprehensive residential program, a children's program, a crisis hotline, and a community services program. From the beginning, WTLC was committed to service all victims of violence including women struggling with substance abuse or mental illness and survivors with older male children.
WTLC has many programs and services:

Residential Programs: WTLC's 45-day program, 90-day program, and Step Two Transitional Program provide support and case management for survivors of domestic violence and their children.
Therapeutic Children's Program: Children's Advocates provide therapeutic programming, academic support, and a safe and nurturing environment.
Counseling: Experienced counselors provide individual, family, and group counseling for children and adults.
Legal Advocacy: Advocates provide assistance with restraining orders, court support, and immigration services.
And Community Education & Advocacy: WTLC offers community workshops and trainings, our 10-week Personal Empowerment Program and biannual domestic violence advocacy trainings.
For non-urgent help or questions about domestic violence and human trafficking, send a confidential email or text to love@wtlc.org.