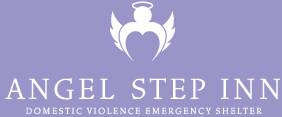 Angel Step Inn provides emergency shelter for battered women with a history of using alcohol and other drugs.
They also accept battered women into their shelter that do not have a history of alcohol or other drug use.
The following services are available to domestic violence victims seeking shelter and/or residing in their shelter program:
24-Hour Hotline - Trained staff and volunteers offer immediate crisis counseling and support to victims of domestic abuse using our dedicated crisis hotline. Hotline services are available in both English and Spanish.
Emergency Shelter - They offer short-term shelter and assistance locating long-term shelter for single women and women with children fleeing intimate partner violence.
Counseling - Individual counseling services are available to women and children residing at their crisis shelter.
---