Matt\'s House Women\'s Shelter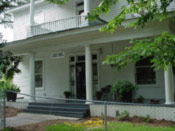 ---
Matt\'s House Women\'s Shelter Mission Statement
Matt\'s House Women\'s Shelter Community Questionnaire

Are you familiar with Matt\'s House Women\'s Shelter? Help Womenshelters.org users find out answers.

We publish all Helpful information.


















Find a mistake?
Are you the owner of this listing? Do not leave a regular comment if you want this listing updated quickly. Update the information on this listing by following this link. Edit this listing
Comments
I'm 22 year old single mother of one three year old my child and I are currently staying with a friend but we cannot stay much longer what do I need to do to get accepted in this shelter

Im homeless have 2 kids please help

I'm a single mom I have 4 kids and almost homeless

Me and my daughter is currently homeless we have no where to live or stay we currently living out my car

I'm Wendy and I have a 9 yr old daughter. I stay with my baby's daddy mom and him. It's a very abusive relationship of 12 years I been trying to get out but I don't have any where to go please help me. Or give me some numbers of people that can. Thanks

Imy grandchild and i have no place to live. do you have room for us to stay for a while

Coming out of 15 year marriage that turned into a nightmare due to his abuse and addictions. Its my 9 year old little girl and I. We have lost everything and quickly. Reaching out for some hope.

How do i donate and volunteer help?

I am homeless I been staying with a friend and everything but I can't stay any longer what do I need to do to get accepted into this

I just moved here from out of state a few months ago, and JUST started a job in Ridgeland that I cannot afford to lose...I presently live with a friend in another town that's further away, can't stay much longer, and don't have any other means to get to work...This situation for me shouldn't be long term, but what must I do in order to receive shelter???

Hey I'm staying at my uncle house and he's putting me n my 2 kids out I have nowhere to go wat do I do

I am new to the area and without a home. What the requirements for housing?

I'm currently living with a family member but can't stay here long. Looking for somewhere to go now can you help me.

My daughter and I have to leave our home because my husband hits me and today he did it in front of her and she's only 21 months and it terrified her and I don't want her growing up in the same type situation that I did please tell me how to get accepted here

I have some used pillows that I have washed & would like to donate

I really need your help for a beautiful young woman. She has been with my son since last February. She had no family support of any kind. The only on that will help her is grand mother but she is really "granny dearest" so that is really is not an option. She and my son love each other but do not have a healthy relationship. There has been mental & physical abuse on both sides. Since she has no where to go I need to see if you could help her. My heart goes out to her because she does not have a family support system. Can you help her. She is a great person, ,,,

Ive been living here and there and now i have no where to go. I need help im 25 and have no kids. Can you please help me.
Leave a Comment

* Comments will be displayed on WomenShelters.org only, and we do not display personal data of users making comments.