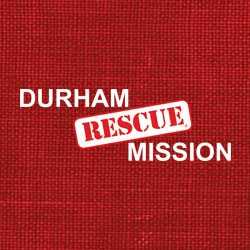 The Durham Rescue Mission was founded by Ernie and Gail Mills in 1974.
This Christian, homeless shelter has grown to be the largest facility in the area, providing food, shelter and long-term, Bible based rehabilitation to men and women.
Four divisions serve the needs of single men, single women, women with children and families.
They house up to 175 men, women and children a day.
Their Victory Program is a 12 month program designed to give men and women a combination of Biblical character and vocational skills needed to rebuild a rewarding life for themselves and their families.
They are in the process of raising $5 million, for the construction of 2 complexes, which will give them adequate space to house every homeless person in Durham.
---
"Our Mission is to meet through the power of Jesus Christ the needs of the whole person: spiritual, educational, emotional, physical, social, and vocational, so that those who are hurting may become fully functioning members of society. "