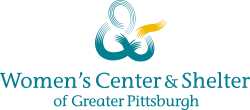 Women's Center & Shelter provides high-quality, confidential and free programs offered in an environment where cultural competency, justice, autonomy, restoration and safety are priorities.

WC&S provides Emergency Shelter for women and children (including boys up to age 17) who are fleeing abusive relationships.

Women and children can be admitted into shelter 24 hours a day by calling their Hotline and discussing the situation with an advocate.

Shelter services include meeting basic needs (such as clothing, toiletry items, and meals) and specialized needs.

Advocates provide intensive safety planning, emotional support, crisis intervention and goal planning.

The average length of stay is 30 days, with some residents staying up to 45 days.
---