Monday

9:00 AM - 5:00 PM

Tuesday

9:00 AM - 5:00 PM

Wednesday

9:00 AM - 5:00 PM

Thursday

9:00 AM - 5:00 PM

Friday

9:00 AM - 12:00 PM

Saturday

closed

Sunday

closed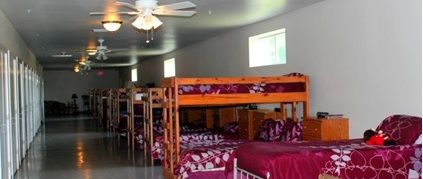 Women's Firstep is located on five scenic acres on Sooner Road near Oklahoma City.
The grounds are kept in pristine condition at all times.
FIRSTEP has no charges or fees for clients.
Your willingness to work and your desire to become a responsible person will pay your way.
They provide an opportunity for a client to visit with counselors and other personnel, helping to ensure the client receives a positive foundation for recovery.
Women's FIRSTEP will provide impartial access to females 18 years of age and older.
This access shall be regardless of race or religion.
There may be some exceptions:
Individuals taking anti-psychotic medications and those who have abused the services of the program in the past may be referred elsewhere.
Their mission is to enhance social/family, and vocational rehabilitation.
As previously stated, Sunday is a day off for clients.
Families are invited to visit from 12 to 4 p.m. on the grounds every second Sunday.
In fact, families are encouraged to participate in Sunday afternoon activities.
---