Monday

9:00 AM - 5:00 PM

Tuesday

9:00 AM - 5:00 PM

Wednesday

9:00 AM - 5:00 PM

Thursday

9:00 AM - 5:00 PM

Friday

9:00 AM - 5:00 PM

Saturday

closed

Sunday

closed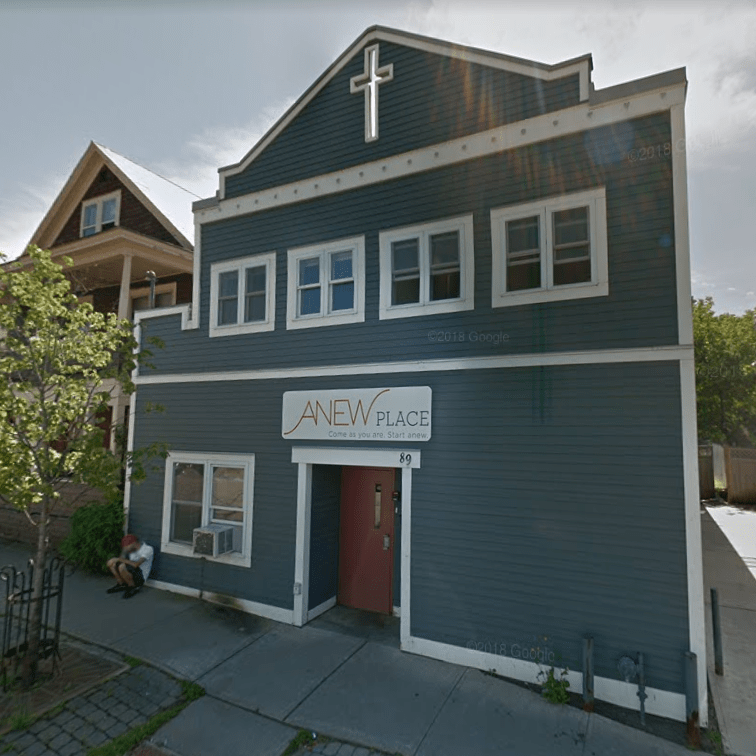 A non-denominational Christian Ministry program that provides shelter to individuals over the age of 18.
Separate living quarters available for women.
Some services offered for help with housing and employment.
At ANEW Place, their mission is to provide a holistic continuum of services for the homeless, centered in love and dignity, that foster growth, cultivate community engagement, and provide tools for lifelong change so that each person may start anew.
ANEW Place is consistently embarking upon new programming to meet the changing needs of Burlington's homeless.
Their hope is to teach skills for long-term change, encourage guests to build self esteem, and connect them in relationship with men and women from the community who have a heart to serve.
They are guided by the following values: Love and Dignity | They believe that all people deserve dignity and respect.
They provide a diverse, welcoming environment, free of judgment and full of compassion, for those who need it most.
Holistic Support | They believe in valuing the whole person.
They emphasize all areas of wellness including social, mental, physical, spiritual, relational, and occupational to support health and growth.
Community Engagement | They believe that thriving people come from a thriving community.
They connect guests with their community-wide network of resources, creating continued partnerships for shared growth.
Tools for Change | They believe all people can change.
They create unique paths for positive, lifelong change and equip each person with the tools to get there.
---