Bethlehem House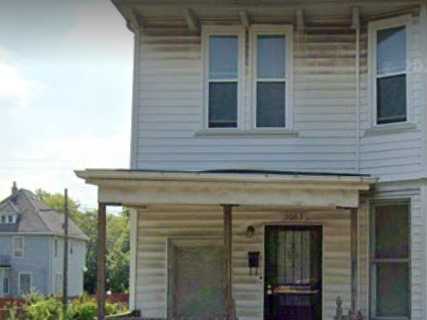 Bethlehem House is a community based organization that provides a three to six month "Home" program designed to restore a woman's dignity and a chance to regain her focus.  
Bethlehem House offers the comforts of a "home environment" and the individual has the privileges of being a house guest.

---
Bethlehem House Community Questionnaire

Are you familiar with Bethlehem House? Help Womenshelters.org users find out answers.

We publish all Helpful information.


















Find a mistake?
Are you the owner of this listing? Do not leave a regular comment if you want this listing updated quickly. Update the information on this listing by following this link. Edit this listing
Comments
I am a 49 yr old woman with epilepsy and no income because my doctor said it can't due to seizures and I am in a abusive relationship and need help and shelter. Please help

Is there a way to donate online?

Hello, is there a way to sit down with the women there & hear about their experiences? I would love to sit down with them, give them advice & get to know them. Once getting to know them, I would like to bring in favor bags for each of them, giving them a day of pampering. (Nail polish, manicure sets, makeup, anything to make them feel important) Or maybe even a day out of pampering. I grew up seeing my mom verbally & physically abused & it really would mean the world to me to bring a smile to these woman's faces.

Got out Domestic Abuse 8 yrs~

Hi, my name Temika. My son Tristain and I drove up here from Alabama two weeks ago fleeing a domestic violence situation. We have no friends or family here in Detroit, Michigan. We've been sleeping in our car at this unknown park off 7 mile. I could really use some help or direction on where to go or what to do. My son is three yrs old and I myself am 34. Please email me with any information you may have on Shelters that help women with Children. Thank you

I'm currently in a situation wherein I'm about to become homeless. Can you please help me, I'd greatly appreciate it. Thanks in advance.

I'm a 45 year old handicapped woman I'm. About [O be homeless in have no family and I'm being kicked out of my aunts house she in a nursing home and I need a place to stay

I'm 30 with 5 year old daughter i have been moving to house with her i have no where else to go my sister is given me a week to find somewhere to go hopefully you can help me please and thank you

What city are you located in? What school district will your daughter be in? May be able to help.

Im 29 i have five children my three youngest i only have on the weekends ... im currently homeless and need a place for me and my children ... is there anywhere i can seek help ??

I'm Sahedia, I'm currently homeless and need help with shelter. I have come from a domestic violence relashionship. I'm 43yrs old, no children, just my clothes. Please help me with shelter. I'm in need of help seriously. Thank You, Sahedia

Im in need of shelter please help.

I am ,76 year old woman who is about to become homeless. I need help either with a shelter to take me in or transitional housing, something or anything will help.

I'm trying to find a transitional housing program for me and my 3 kids. Currently staying with someone but it's crowded and I'm really trying to get my own
Leave a Comment

* Comments will be displayed on WomenShelters.org only, and we do not display personal data of users making comments.