CASS - Vista Colina Emergency Family Shelter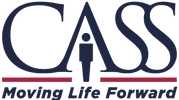 Vista Colina Emergency Family Shelter is one of the three shelter operated by Central Arizona Shelter Services.
CASS' clients are diverse, homeless individuals and families living in Central Arizona.
Just a few of the barriers their clients face in addition to homelessness are financial crisis, unemployment, mental and physical health disabilities, addiction and veteran-specific disabilities.
CASS provides the following services:Case ManagementVeteran's ServicesEmployment ServiceVista Colina ChildDevelopment ProgramStreet OutreachDental
---
CASS - Vista Colina Emergency Family Shelter Community Questionnaire

Are you familiar with CASS - Vista Colina Emergency Family Shelter? Help Womenshelters.org users find out answers.

We publish all Helpful information.


















Find a mistake?
Are you the owner of this listing? Do not leave a regular comment if you want this listing updated quickly. Update the information on this listing by following this link. Edit this listing
Comments
I am currently homeless staying in a hotel, money is running out, are couples allowed to stay together?

I really need help and I have no where to go. I have lost everything and no one has pure intentions to help me. Please let me know what I need to do to get into a program as soon as possible. Thank you

Hello i have a son 12 and a daughter 13 we have no where to go ive never gone threw anything like this please help.

Are you allowed to bring your child here with you

I am a 41 year old, single, childless, above-the-knee amputee.Left an abusive relationship of 5 years in January and have run out of family and friends to help me. I need to start my own life and become confident and self sufficient again. Everyone has said they would help me get on my feet (foot) but they just use up my resources then send me out the door. Please call me back with information about starting over on my own. I am not doing well on the street.

I've recently been in a car accident and unable to work at the moment. I've been homeless with my 4 yr old son for a few years staying with family or having watch my son while I find a plave to stay. I've out stayed my welcome with family awhile ago. Since my accident and being able to work it's gotten harder for me. I don't have any where go from here and I need a place to go with my son.

Hi can I please have more information on how this program works and how do u determine if you qualify I have my 4 children and myself needing assistance I have sec 8 but struggling to find a place as I'm a newly port in to marcopa County. Any additional information if greatly appreciated Thanks Jennifer

I am living with family they expect me to spend all my money and sit here broke with nothing to do because I have spent all my money feeding other people's children I came here and the apt I was in was rampant full roaches and insects bite me a swollen up my arm I couldn't live like that so I am stuck

I need help desperately. I have never been homeless. I am on disability. I have no money and no place to stay after Saturday night. Stranded in PHX. I have 2 very cute small dogs chichuchas as my service dogs. Please help. Sincerely Sharon fritz

I might have just been hired at a job (they'll call me tomorrow) but my boyfriend is talking about kicking me out. I'm completely broke and don't have money or good credit to get a place of my own. I don't think I have anywhere to stay. Do you have any rooms available and how do I get in one? I have no kids, it's just me.

I cant find help or resources thts open and available

I'm homeless and need help

I'm in an abusive relationship. I moved across the country with him and my kids and he has isolated me from all friends and family. I have a job but i'm afraid if I leave I will have nothing, and he will retaliate against me financially. I just need an escape plan and somewhere to go until I find a place of my own. I'm not sure if this is the right fit for us, but i'm not from here and I am unsure where to find any resources

Hey im in need of help. I have 3 boys and we have no to go. No one to helps us. I am actively seeking work and trying to build a stable life for me kids. Please i just need some infor or maybe someone who can help guide me in the right direction of obtaining a stable living situation gor my family. Please and thank you for you time

I am writing this message on behalf of my sister who lives in Glendale, AZ. She will be forced to leave her home Aug. 17th and has no place to go. She also may have a mental illness that hasn't been diagnosed yet but has doctor appointments the next two Fridays. My family and I are trying to arrange some type of shelter for her to be in while she gets her mental health situation under control. Can you please help? Do you have any suggestions? Thank you.

My 50 year old daughter has addiction and mental health issues. She will be on the street as of this coming Saturday. I don't know where to turn for help. She has felony convictions from many many years ago and seems to have just given up. Can you please help me, help her/ thank you

Hi, I am wondering if you accept donations of women's gently clothes, and books for grownups and children. Thank you

Hi, so my friend got kicked out of her home, she's 18 and unemployed. She has a history of being assaulted and is very timid around others. I just want to know if this is a safe place for her to go
Leave a Comment

* Comments will be displayed on WomenShelters.org only, and we do not display personal data of users making comments.