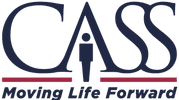 Vista Colina Emergency Family Shelter is one of the three shelter operated by Central Arizona Shelter Services.
CASS' clients are diverse, homeless individuals and families living in Central Arizona.
Just a few of the barriers their clients face in addition to homelessness are financial crisis, unemployment, mental and physical health disabilities, addiction and veteran-specific disabilities.
CASS provides the following services: Case Management Veteran's Services Employment Service Vista Colina Child Development Program Street Outreach Dental
---