Homeward Bound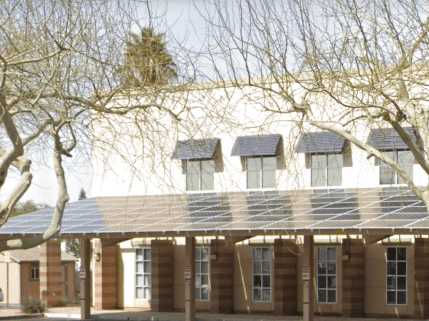 Program Services assists families in developing basic life skills and abilities.

Numerous programs are offered including GED, budgeting, self-esteem, home maintenance, parenting, and time management.

Families have access to emergency pantries (food, clothing, household items, diapers, etc.).
---
Homeward Bound Mission Statement
"Our mission is to create pathways out of poverty for homeless families ready to make a change. "
Homeward Bound Community Questionnaire

Are you familiar with Homeward Bound? Help Womenshelters.org users find out answers.

We publish all Helpful information.






Find a mistake?
Are you the owner of this listing? Do not leave a regular comment if you want this listing updated quickly. Update the information on this listing by following this link. Edit this listing
Comments
Hi! I am a perfume collector and I have several slightly used perfumes which were tested by me, but not to my liking. I also have a 3 pound goodie bag with unused perfume samples, facial creams and hair care products suitable for facial Friday's or just placing in your bathroom for other women. Is this something that you would accept?

I need a safe place to stay.I will have kids soon with me.

Hello, I have a huge supply of women's and children's clothes, but I don't know if you take donations? Please advise if so, and where to drop off? Dawn

I applied to get help and no response

Hi please let me know how I sign up as I need help bad right now

My name is lucinda. I am a single mother of 4 kids. I am looking for place to go. Been calling to a few family shelters. No luck right now.

Ima single mom i need emergency help i was in a toxic abusive relationship my son n i need to leave asap..where can we go .my ex is not here but he knows how to get in. We need to Get out of here plz

I Am In A Bad Place In Life Ineed Help With My Living Situation Please Reach Out I Really Need Help Right Now . My Life Is Falling Apart Everyday

I am a mother of 4. I have nowhere to go and noone to help me.. I am unable to work, I need to find a way for me and my children to get out of this mess I put us in. I am also 6 months pregnant.

Single mom with 2 children getting kicked out of place we were staying.... Need somewhere to go transitional long term pls

Hello, reaching out for help, currently in a abusive relationship with my BF of 3 years and don't have anyone to turn to and no close family for help. My son and I are staying here with him at his place but I don't want to be here and have my son witnessing everything bad that goes on. I have a job and am willing to get out of my current situation. Please help us. Are you guys still taking people in during this time of crisis? If not please let me know so i can continue searching for someones help. Thank you.

This place was a blessing to myself and 2 children, taught me classes on DV, parenting and gave me a safe place to get back on my feet. Thanks for everything, continue doing what you do

I am getting out of an abusive relationship I have one kid and one on the way. I have no family to help me or take me in. I need emergency shelter.

Hello! I'm looking to donate and volunteer, Thank you ~ God Bless

Hi I have a few medical issues and I'm trying to get back on my feet. Currently looking for employment and a place to stay, until I can do better

I am in need of immediate assistance, I am an elder in need of shelter. I've fallen on hard times and can really use help getting back on my feet.
Leave a Comment

* Comments will be displayed on WomenShelters.org only, and we do not display personal data of users making comments.