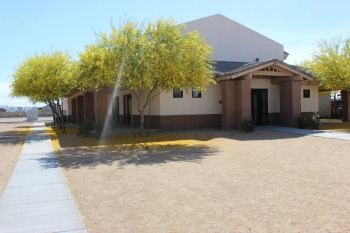 A New Leaf inspires and supports individuals and families in their journey to independence.
Autumn house domestic violence shelter (east valley) and faith house domestic violence shelter and transitional home (west valley).
Both shelters provide 120 days of emergency shelter with Faith House having transitional housing to afford victims and their children the time and resources to rebuild their lives.
Services include:
24-hour crisis hotline
Safe housing, meals and basic needs
Case management, financial coaching and workforce development
Childcare
Counseling for life skills and educational classes
To find placement at either shelter, please call 480-890-3039 or 1-844-SAFEDVS.
DV STOP (Domestic Violence Safe Temporary Overflow Program)
A New Leaf's DV STOP provides short-term emergency shelter and services to victims of domestic violence and their children while they await the availability of beds in domestic violence shelters countywide.
Nobody in the Valley is turned away due to lack of space.
DV STOP offers:
Crisis intervention and case management
Basic needs assistance
For information and referral, please call 480-890-3039 or 1-844-SAFEDVS.
Domestic Violence Court Advocates A New Leaf domestic violence court advocates are stationed in court facilities and provide anyone who is a victim of domestic violence or sexual assault with assistance regarding:
Navigation through the protective order process:
Court accompaniment
Resources and referrals
Safety planning
---