Monday

9 am - 6 pm

Tuesday

8:30 am - 4:00 pm

Wednesday

8:30 am - 12:30 pm

Thursday

8:30 am - 4:00 pm

Friday

8 am - 3 pm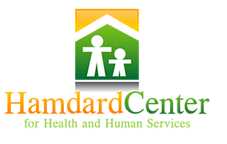 Crisis Line:
Hamdard's Crisis Line is open to all 24 hours a day, seven days a week, and is staffed by live people that are trained and certified professionals.
Through this line, Hamdard provides assessment and brief and intermediate crisis intervention, assurance, support, information, and referral.
The Center receives thousands of crisis calls every year from men, women, and teenagers personal and family crisis, emotional distress, isolation, depression, and abuse and neglect.
Although Hamdard has operated a 24-hour crisis line since 1993, it became a toll-free crisis line in 2002.
Most of their crisis line workers/volunteers are culturally-sensitive & bilingual.
In addition, Hamdard has access to a large pool of interpreters representing a wide variety of languages.
Residential Shelter FacilityHamdard Center has been providing culturally tailored multilingual services to domestic violence victims since 1993.
The goal of Hamdard's Domestic Violence Program is:
To incorporate the principles of empowerment
preserve the victims' dignity
and foster their sense of worth
The program maximizes victims' safety and promotes and encourages victims' efforts to regain control over their lives.
The program achieves its goal by:
preventing and reducing domestic violence and abuse as well as promoting a life free from violence;
increasing the safety and protection of domestic violence victims from their target populations; and
promoting self-sufficiency and independence of domestic violence victims from their target populations
Hamdard's emergency shelter is fully functional and can accommodate up to thirteen individuals at any given time.
During their stay in the shelter, women are provided with supportive counseling and case management, legal advocacy, life skills training, and job search assistance in order to help them meet their service plan goals and obtain self-sufficiency.
All shelter staff members are trained and certified in domestic violence and serve the victims and their children in the most professional and effective manner possible.
Shelter staff is culturally-competent and sensitive to the needs of the individuals staying in the shelter.
All services are confidential and provided free to victims of domestic violence.
Transitional Housing Program
Hamdard's Transitional Housing Program began in 2001 and offers hope and help to mothers and their children who are victims of domestic violence and homelessness
These women are often left in an untenable cycle of dependence, poverty, homelessness, unemployment, and the responsibility to care for emotionally scarred young children who cannot be left unmanaged.
The goal of the program is the restoration of self-sufficiency and dignity for women, mostly with children, who have come through experiences that have shattered their lives.
The Transitional Housing Program provides women with the necessary assistance to rebuild their lives including employment search assistance, parenting skills, job training, budgeting, and life skills. Initially, women and their dependents receive a safe residence.
Relieved from the pressures of monthly rent and utility bills, the domestic violence survivors then receive counseling and support in reestablishing their emotional and social identities.
A case manager is then assigned to assist them step-by-step through to career training, job placement, child care, placement in local schools, and eventual employment.
---