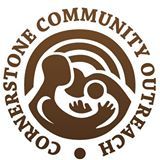 If you or someone you know is looking to escape an abusive relationship, please call the National Domestic Violence Hotline Number at 1-800-787-3224. This number is staffed 24 hours a day by trained counselors who can provide crisis assistance and information about shelters, legal advocacy, health care centers and counseling. 
In 1989, CCO sprang forth from a grassroots outreach of the now 27 year-old church community Jesus People USA Evangelical Covenant Church (JPUSA). With a genuine heart for the poor and choosing to live amongst them, Jesus People in 1979 opened their doors to some neighbors in need of meal. Starting with 2-3 individuals the numbers grew to 40-50, then 100-120, and within a few years peaked at 200-300 per day.
Today, with numerous programs for the homeless and poor, CCO continues this same tradition of service with the same love, warmth and commitment to these neighbors.
---
"Addressing Homelessness, providing shelter, accepting people, finding home. "