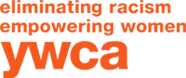 Crisis Intervention24-hour crisis line.
The crisis line is operated by both staff and volunteers, including board members, community members, college students, stay-at-home mothers, and representatives from faith-based organizations, and serves as a 24-hour hotline for domestic abuse victims.
The crisis line provides immediate intervention, emotional support and service referrals, as well as a preliminary assessment to determine eligibility if the caller is requesting emergency shelter.
If eligibility requirements are met (the caller must be a victim of domestic violence and in immediate danger) and space is available, the crisis line worker provides instructions regarding transportation to Mary Lou's Place, a domestic violence shelter for women and their children.
If space is not available, the caller is provided information about other sources of shelter, including a national 800 number that has information about shelters throughout the country and can connect women to out-of-state shelters at no cost.
If you or someone you know needs help, call 847-864-8780 or (toll free) 877-718-1868.
Emergency shelterMary Lou's Place, a domestic violence shelter for women and their children (formerly the Evanston Shelter for Battered Women and Their Children), was created in 1980 as a five-bed volunteer-run shelter, and has since grown into a 32-bed residential facility.
Women and children, including boys up to the age of 12, are able to access emergency shelter for up to 90 days. Mary Lou's Place is handicapped accessible.
When a woman arrives at the Shelter, her immediate needs, as well as those of her children, are addressed.
Provided a private room for her family, many of which have private bathrooms, residents are given clothing, bed linens and personal supplies.
During their stay, women's advocates and children's counselors provide daily individual and group counseling sessions, parent/child workshops, and specialized workshops such as health education, job readiness, and financial literacy.
This important combination of emotional and practical support enables residents to access the resources and find within themselves the ability to achieve self-sufficiency.
---