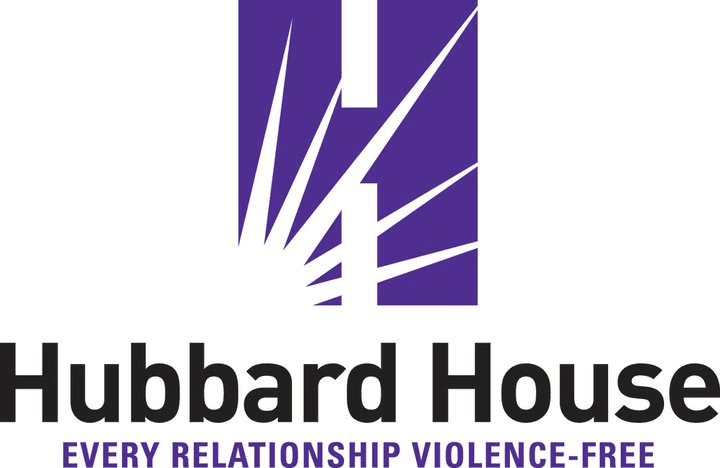 Hubbard House is committed to breaking the cycle of domestic violence in Northeast Florida.
The agency's mission is Every Relationship Violence-Free. Estimates indicate that 25,000 women are battered in Northeast Florida every year. Empowering victims of domestic violence to take control of their lives is key to helping them find peace for themselves and their families.
National studies indicate that children who witness abuse at home are 50 percent more likely to repeat the cycle of violence.
In 30 years of service to Northeast Florida, Hubbard House has helped more than 105,000 victims of domestic violence during their search for peace.

They provide the following programs:

Emergency Shelter
By providing victims with access to information and support as well as safe refuge, the emergency shelter services address the crucial needs of victims in the midst of crisis.
Victim advocates help residents identify their needs and establish goals based on their individual circumstances with a primary focus on safety for the family.
Shelter is a warm and inviting place.

Outreach Center
The Outreach Center, located at 6629 Beach Boulevard, offers walk-in appointments for those in need of individual counseling.
Clients who utilize the Outreach Center are comprised of shelter residents who need continuing support after they leave shelter so that they can maintain violence-free lives and those who may not need shelter because they have other housing options or because their situation has not yet risen to an acute level.
There are advocates available during normal business hours to talk to anyone who needs help or wants to learn more.

Children's Services
Children who live with violence are impacted by that violence whether they were physically abused or not.
Hubbard House is a leader in addressing the impact of domestic violence on children.
They help them understand the violence is not their fault, help them know what they can do should they be in danger, help them understand and express their feelings and teach then non-violent conflict resolution skills so the violence will not be repeated in the next generation.

Batterers' Intervention
Since 1981 the Hubbard House First Step program has offered a means for batterers to examine and change their behaviors and the belief systems supporting those behaviors.
Programs are available for both men and women and are 26 weeks in length.

Training and Education
An integral part of the mission of Hubbard House is educating the public about the dynamics of domestic violence, its impact on victims, and the critical importance of intervention and prevention in transforming lives.
Each year Hubbard House staff and volunteers speak to many different segments of the public, including civic and community-based groups, professional and educational audiences, and governmental and business employees.

Baker County Services
Hubbard House victim advocates provide support to victims who reside in Baker County.
They have access to the Hubbard House shelter which is located in Jacksonville as well as outreach services at sites in Baker County.
For more information please call (904) 354-3114 or 800-500-1119.

Court Advocacy
The Center for the Prevention of Domestic Violence (CPDV) is a one stop shop located inside the Duval County Unified Courthouse.
Hubbard House court advocates are available to provide victims of domestic violence with assistance in obtaining an injunction for protection and finding a safe place to relocate.
Although court advocates are not attorneys, they help victims understand the legal process, assist them with safety planning and provide emotional support and community referrals.
For more information please call (904) 354-3114 or 800-500-1119.

Intimate Violence Enhanced Services Team (InVEST)
InVEST was created to increase victim safety in the most potentially lethal cases. It is a collaborative effort among the Jacksonville Sheriff's Office (JSO), the City of Jacksonville and Hubbard House.
On a daily basis, InVEST personnel review domestic violence police reports, evaluate cases for lethal indicators and proactively contact the victim to offer services.

Creating Opportunities and Career Help (COACH)
COACH is a program at Hubbard House to assist survivors of domestic violence in securing economic stability through rewarding employment. Through the COACH program they establish mutually beneficial relationships with Jacksonville employers and work alongside Hubbard House participants as they search for and attain rewarding employment.
Employment is the vehicle that enables a survivor's freedom and independence.
Many abusers control the relationship by limiting the victim's access to financial resources and employment.
Too often victims must choose between staying in an abusive relationship or facing economic hardship.
Helping victims of domestic violence gain employment will give them financial independence.
If you are interested in COACH please contact Starletha Cherry, Advocacy Services Manager, at scherry@hubbardhouseorg or (904) 354-0076 ext. 322.
---
"The mission of Hubbard House is safety, empowerment, and social change for victims of domestic violence and their families. "