Contact

Blackwood, NJ - 08021

(856) 963-5668
Fax Number: (856) 964-4998
Monday

9:00 AM - 4:00 PM

Tuesday

9:00 AM - 4:00 PM

Wednesday

9:00 AM - 4:00 PM

Thursday

9:00 AM - 4:00 PM

Friday

9:00 AM - 4:00 PM

Saturday

closed

Sunday

closed
Camden County Womens Center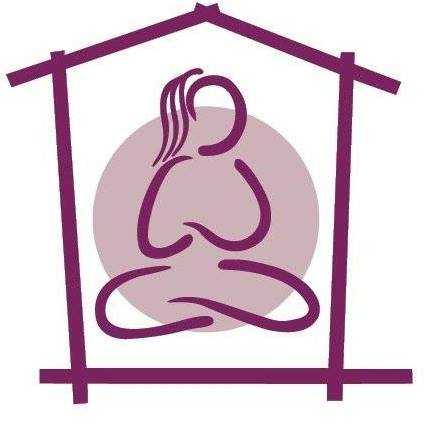 Their emergency safe house provides a safe, confidential haven where you can begin to heal and plan a violence-free life.
The shelter is a temporary, emergency shelter, with stays of 45 to 60 days.
In the shelter, you will be provided with counseling, advocacy, and assistance.
A child advocate is available to manage each child's transition to a new location and a housing advocate is assigned to help you reach self-sufficiency.
---
Camden County Womens Center Community Questionnaire

Are you familiar with Camden County Womens Center? Help Womenshelters.org users find out answers.

We publish all Helpful information.






















Find a mistake?
Are you the owner of this listing? Do not leave a regular comment if you want this listing updated quickly. Update the information on this listing by following this link. Edit this listing
Comments
I am in desperate need of temporary housing...I am a victim of abuse.... husband!!! I am safe!!!! Very Safe!!!! Need housing near Clementon.... immediately!!!! Please and Thank you!!!!! 609 630 360 3695

I'm in a verbally,mentally abusive situation with an alcoholic and steals all my pain meds.i have stage 4 ovarian cancer and 51 yrs old.i need safe housing.my dr said that he's mentally unstable and I need to just leave no clothes or anything and I have an esp dog . please I need help..I'm currently in mullica hill.i don't have anyone..

I was wondering if you are in need of any furniture. We would like to donate our dining room furniture. Please let me know if there is an interest. Thank you, Kristina

I am a victim of a domestic abuse situation that ended in myself being kidnapped by my abuser for 2 days. I am literally homeless without a dime.

I have several bags of very well kept womens clothing and some boys clothing. Could you use it?

I have the same. Womens and baby.. were they able to collect?

I am in an abusive relationship. I have 4 children and I am currently pregnant. I am 33yrs old. My fiance is addicted to cocaine and he is verbally and mentally abusive. In the past he has been arrested for beating me. My oldest son 14y old had autism, and this is just not a healthy not safe situation for us. I suffer from ptsd and anxiety. Please help my family and I.

Do you accept donations of women's hygiene products and clothing?

I have started a little gift basket for a woman. i was wondering if i could donate it to your facility for someone?

Do you accept donations of gently worn women's, girls clothing, household items (towels, sheets, etc) art and crafts items. Ty

yes do you accept donation of new never used womens clothing most of the stuff i have still has tags on it?

I am 35 years old with an autistic 2 year old son and I am pregnant with no where to go. I am currently staying with family friends but it is only temporary As I cannot bring my baby back here. I am 20 weeks pregnant with a high risk pregnancy.. no way to get to high risk prenatal appts. I work part time as a server but soon will be unable to work due to the diagnosis of polyhydraminos. I have no idea what to do or who to talk to

I recently lost custody of my daughter, lost my home to foreclosure, my husband died from drug overdose and my baby sis passed from cocaine overdose. I am in a hotel in hammonton and the only person i know in nj, is here. I met him here and he is physically abusive. He just spit in my face. The motel does not care and cops wont make him leave. I need help.

I have women's clothing I would like to donate instead of taking to good will, a mixture of summer and winter items in various sizes. Am I able to drop them off?

looking for housing went homeless in clementon nj i have three kids n school in Gloucester township EX Bf still has access to where i thought id be safe temporarily until a apartment was available but im not we have no where to go and my elderly mother had enough and needs us to go. we have no family and need to move back to where my kids are registered for school

I am a single mom of 2 need help with a place to stay just came back to Jersey due to finding out my ex is on megan's law and had to get out

I would like to donate my time and or donate things that are always needed, I work at a dental office and can arrange a donation of tooth brushes and tooth paste and I can donate new socks, gloves and other winter essentials personally... I would really like to help.

I would like to help out by donating gently used toys, books and puzzles. Please let me know how I can do this. Thank you for everything you do!

I have furniture, dishes etc that l would like to donate. I do not have a truck or anyway to bring them to you. Everything is in good condition. I just need transportation to get items to you. I'm located in Lindenwood N.J.

Does this shelter allow children?
Leave a Comment

* Comments will be displayed on WomenShelters.org only, and we do not display personal data of users making comments.