Monday

9:00 AM - 5:00 PM

Tuesday

9:00 AM - 5:00 PM

Wednesday

9:00 AM - 5:00 PM

Thursday

9:00 AM - 5:00 PM

Friday

9:00 AM - 5:00 PM

Saturday

10:30 AM - 1:30 PM

Sunday

closed
Gloria's Place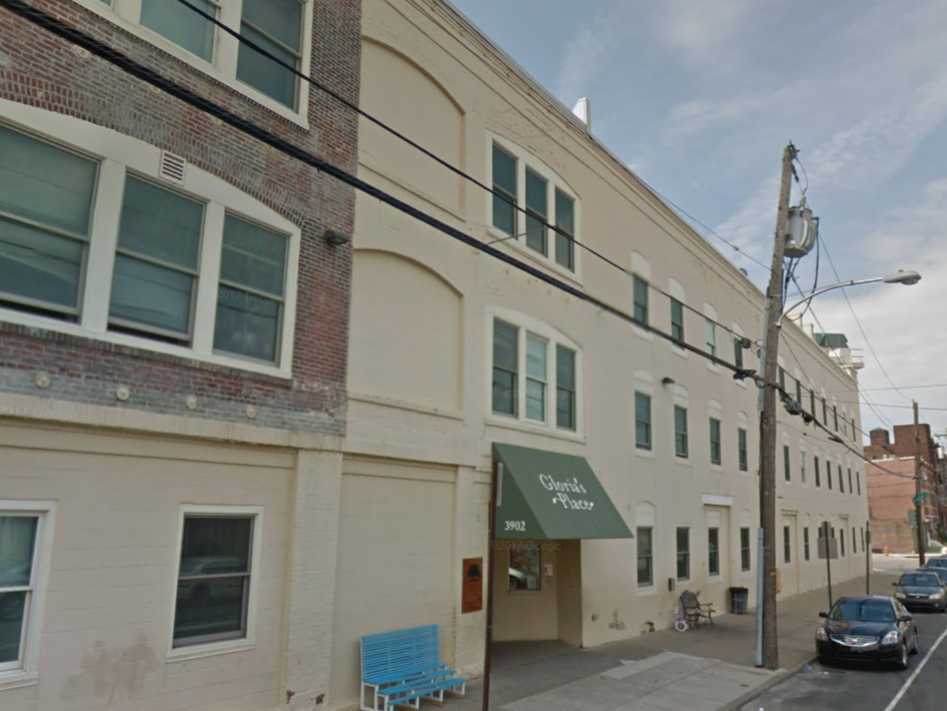 PEC nurtures families, strengthens neighborhoods, and drives change.
They are committed to increasing equity and opportunity throughout their entire community.
They provide comprehensive supportive services to homeless women and their children, revitalize their West Philadelphia neighborhood, and advocate for social justice.
---
Gloria's Place Mission Statement
"Nurturing Families Strengthening Neighborhoods Driving Change"
Gloria's Place Community Questionnaire

Are you familiar with Gloria's Place? Help Womenshelters.org users find out answers.

We publish all Helpful information.


















Find a mistake?
Are you the owner of this listing? Do not leave a regular comment if you want this listing updated quickly. Update the information on this listing by following this link. Edit this listing
Comments
I am a single mother and I am pregnant I have two children. Do you have room for us? tatiannalesane@gmail.com

Hi im a single mother with two daugthers. Do you have room for us?

I have a 5 year old son and a 11 month old daughter and currently 22 weeks pregnant.. is there and room available for my family?

Hello I'm a single woman on disability looking for a place for low income

I am looking for a place for me and my 2 daughters.

Hello I have a 4 year old and I'm 7 months pregnant, do you have any availability

Hi I'm a 24 year old single mom with a 4 year old daughter and we are currently without a place to stay . Is there anyway I can get the help we need

I have a month old baby and I need somewhere to go

I am 18 years old and need somewhere to go

I do have income..my daughter who is 15 and i, her mother need a place to go asap

Hi i have 3 kids and i, i have my job but i have place rite now to stay i wanna see if have room for me and my kids appreciated

Hi, I'm 19years old and currently has nowhere to stay. Do you have any availability for me ?

I'm a single mother with a 3 year old daughter. Do you have availability? We need somewhere to go please.

My landlord didnt lallk eviction shes nice/nastu sayimg shes selling this 2 story house gor past six years fast forwardi need a place to live by Nov. 2o019 Het text says u cankeep deposit and move by 11/1/2019

Do you have room? I'm trying to find a place for me and my son, he's 8

I am 25 currently looking for temporary housing for just myself. I work full time just need a place to lay

I am 23 years old I work and am in need of a place to stay for three weeks until I'm able to rent a room I've been approved for.

I need room for me and 17year old handicap son how can I get help

Hi I'm a 23 year old college student & mother of a 1 1/2 year old. We currently have no place to stay at the moment.

My son and I have no where to go- he is 9 and goes to school in havertown- I am struggling and we need help- is there room for us?

I am need a place to stay, I have one child who does special needs.

My niece needs help she homeless 8 months pregnant with a year and daughter with no money is there anywhere in Upper Darby Pa that can help her she also has a 12 yr old son who is currently liveing with his aunt in Drexellhill thankypu

Hi I'm 30 yrs old, single mother of 3 and have no place to stay.

I'm 26 , single mother of a 1year and a 10 month old I dont have no where to go do u guys have room available

I am a 55 year old female that is homeless looking for help I been in Philly for 3 years came out here to live with someone that moved and left me homeless seeking some kind of help from anyone or anywhere at this point.

hello I'm a single female no kids looking for a place to stay do to the pandemic I lost my job and I'm getting $244 a week in unemployment I can no longer stay where I am I will be on the street with no where to go by the end of the month I need help desperately but other shelters will not take me cause I dont have any kids.

Hello, There I know of a young woman who is stranded/homeless in our neighborhood. She may have a problem with alcoholism and she has an RV that she is living in with no power, money or food. Is there anything you can help her with?

Hi I am a single mother to a 2yo little girl. Do you have any availability at this time?

Hi I'm currently homeless with my two daughters is there space there by any chance ....

A female relative of mine is in need of shelter. She is single no children, would there be a place for her?

Good morning, Do you accept donations? If so, what is your process.

Hi I am working part time and have 2 kids a daughter 15 and son 12. I can no longer be afford my rent.
Leave a Comment

* Comments will be displayed on WomenShelters.org only, and we do not display personal data of users making comments.