Monday

9:00 AM - 5:00 PM

Tuesday

9:00 AM - 5:00 PM

Wednesday

9:00 AM - 5:00 PM

Thursday

9:00 AM - 5:00 PM

Friday

9:00 AM - 5:00 PM

Saturday

closed

Sunday

closed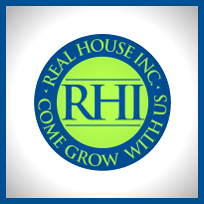 Conveniently located in northern new jersey, real house inc. offers a unique, tranquil treatment environment for women to work on overcoming their substance abuse issues.
By offering smaller living communities and treatment groups they allow their clients to focus on addressing the underlying issues that trigger their addiction as well as to develop strong social networks that act as support for the future.
Their programs real house inc. offers a wide range of treatment options for their clients all licensed by The Division of Addiction Services (DAS).
To learn more about the programs offered through REAL House, click here.
Learn more about their philosophy, their staff, and the benefits of turning to them for your treatment needs.
For information about them and their services, click here.
---