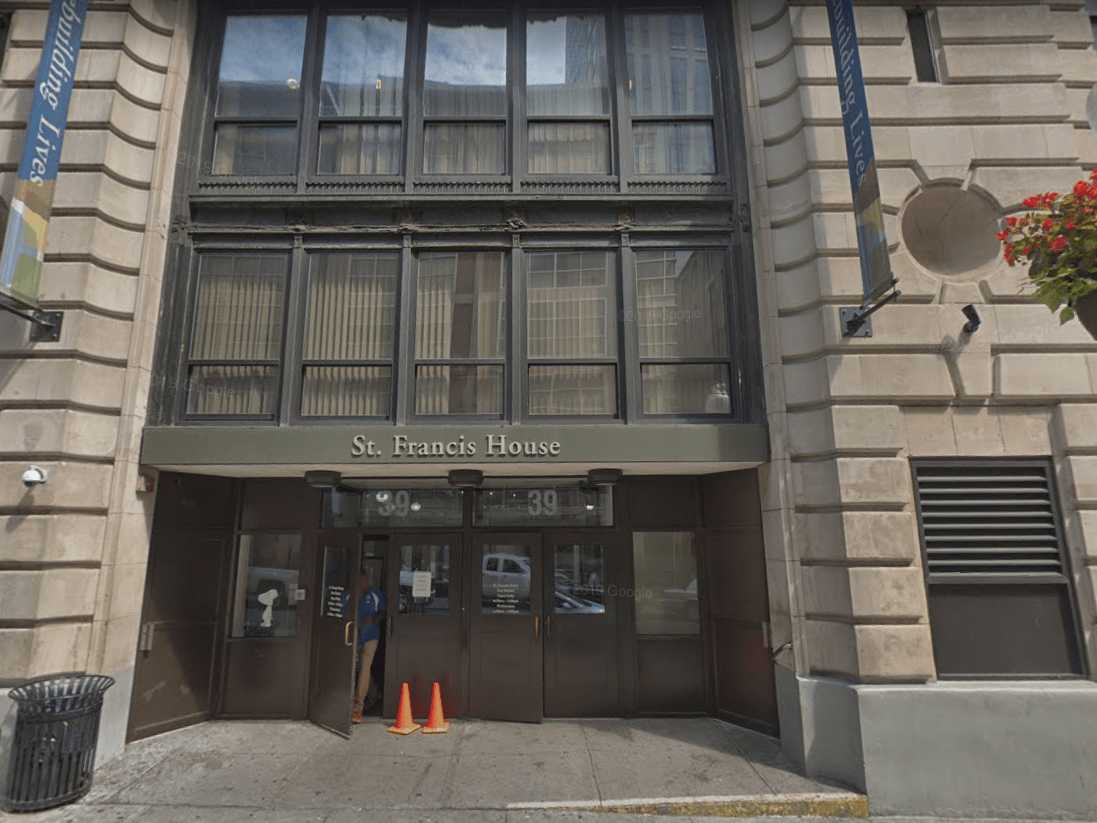 For more than 30 years, they have welcomed poor and homeless men and women who fear that their best days are behind them.
They provide services, support, and a glimpse of what their lives can become: productive, healthy, fulfilling.

St. Francis House is nonprofit and nonsectarian.
Their mission and approach are simple:
They believe in the worth of every human being, and they know from experience that when people have the right tools, change can happen.
Big change.
Thats why they provide their guests with everything they need to reclaim their dignity and rebuild their lives: nutritious meals, clothing, access to medical care, counseling, vocational rehabilitation, and housing.
---
"Grounded in the spirit of St. Francis of Assisi, we the staff, volunteers, and Board of Directors of St. Francis House work as a community to provide for the poor and homeless of Boston: A safe, caring, respectful, and dignified refuge in downtown Boston that offers the basic services of food, shelter, clothing, medical care, mental health and substance abuse counseling to all who enter our doors; Educational and rehabilitative services such as counseling for obtaining employment and housing in order to discover and develop the strengths, talents, interests, and goals to reintegrate their lives in the community. When services are unavailable, St. Francis House will work with the larger community to develop needed resources to serve the poor and homelessness in Boston, and participate in the shaping of solutions to the injustices we see."