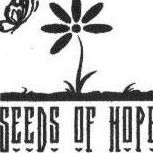 Seeds of Hope offers a unique addiction recovery for women over the age of 18.
The Seeds of Hope provide their residents with an environment that inspires change through a dynamic support system.
They offer a safe, clean, secure environment in which they are surrounded with caring individuals who have "been there" and are a testament to the benefits of living a healthy lifestyle.
Seeds of Hope provides a structured program that utilizes the 12-Steps of Narcotics Anonymous and Alcoholics Anonymous.
House capacity is 17 women. Length of stay is 6-12 months.
Residents are required to work a minimum of 32 hours per week and pay $105/week to help defray some of the cost of their care.
Programs include relapse prevention, step program, and life skills training.

---