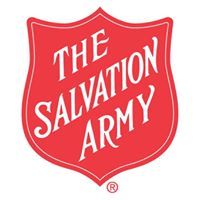 The Salvation army is dedicated to feed, to clothe, to comfort, to care.
To rebuild broken homes and broken lives.
By walking with the addicted, they can lead them to recovery.
In fighting hunger and poverty, they can feed and nurture the spirit.
And, in living and sharing the Christian Gospel by meeting tangible needs, they give the world a lasting display of the love behind their beliefs.
Services Offered: 
Domestic Violence Services Food & Nutrition Programs Casework Services Emergency ShelterContact for more information.
---