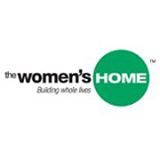 The mission of The Women's Home is to help women in crisis regain their self-esteem and dignity, empowering them to return to society as productive, self-sufficient individuals.

Long-term residential care and support services
Success rates exceed national averages
Holistic approach to recovery

The residential treatment and transitional housing program at The Women's Home serves women who have become homeless due to mental illness and/or substance abuse disorders, specifically women with co-occurring illnesses who require long-term treatment.
They offer their residents a home and an individualized WholeLife program based on six wellness areas: emotional, financial, physical, social, spiritual and vocational.
Their clinical, residential and vocational services support these wellness areas.

They have two unique facilities.
Their residential treatment and transitional housing program has 57 beds and offers residents up to 18 months of support.

In addition, The Women's Home owns and operates an 87-unit apartment complex, called Jane Cizik Garden Place, which offers permanent supportive housing and women-centered programming to individuals on a low income. Both residential programs offer a solution to those who seek a safe, sober and drug-free community where they can recognize and reach their unique potential for success.
---