Mission Of Yahweh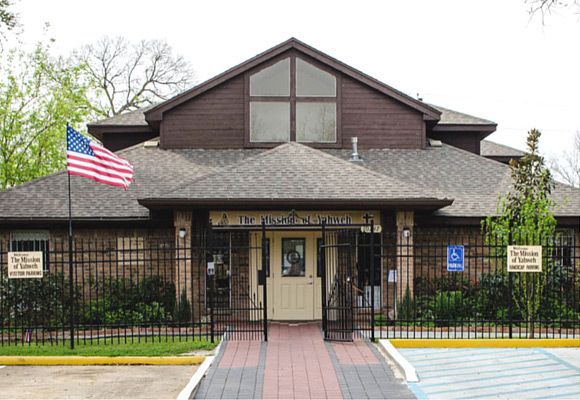 The Mission of Yahweh offers many life-changing programs focused on ending the cycle of homelessness and dependency.

Office Hours:

Monday to Friday 8:00 am - 6:00 pm




---
Mission Of Yahweh Community Questionnaire

Are you familiar with Mission Of Yahweh? Help Womenshelters.org users find out answers.

We publish all Helpful information.







yes just for women and women with children

posted Dec 11, 2021

Shelter is for women and children only, no couples.

posted Jan 1, 2021




Find a mistake?
Are you the owner of this listing? Do not leave a regular comment if you want this listing updated quickly. Update the information on this listing by following this link. Edit this listing
Comments
Im in need of shelter i have been homeless for quite a while its cold and im not safe please if you can help me please email me i have already left a message and am waiting for a response Thank you

I need a ride, I need somewhere to go and stay until I find a place next month! I don't feel safe! I really need too get away from where I am and out of this toxic situation!

Hello my name is Kendra and I'm needing healing and help doing this. I know I can't do it alone but I do know what God will do. I'm broken. I'm asking for your help. I would like to know more about your program.

my daughter is in a very dangerous situation with his husband but she does not want to speak because she is so afraid.

I need to know if y'all have room for me until this coming Sunday. I don't want to get beat up again. Please let me know. God Bless

Hi, I'm currently trying to get out of an domestic relationship seeking any housing program please contact me back.

Iam looking for te.poratu housing for about 30 days. Iam living in a bad apartment community and had problems with gangs vandalism and breakins Please reply to this message.

I'm in a unsafe relationship I need somewhere to stay I need help.

Hi, i need someone to contact me as soon as possible. Please! I'm in need of a place for me and my 2 daughters! I can give more personal details and information about my situation once contacted. Thank you and may GOD continue to Bless you and your family.

I'm homeless and nowhere to stay. On Dec. 17, 2019 due to domestic violence, I was beaten up violently by my sister due to her drinking. I had press charges, she had no reason to due this to me. I'm in pain and suffering, possibly my sternum is fractured. I have no money and was kicked out the same night. I have called two shelters and are full. I'm one of God's chosen and I need help. It hurts me to know that even God's people turn their backs on you in a time of crisis and want help. I have always struggled and been poor helping the poor, and when I really need help, nobody cares and so wrapped up in Christmas. Do people even know what the true meaning of Christmas is?What is this world coming to? I'm in need of medical attention and I can't get it because I don't have money or insurance. I'm in need of a place to recover mentally, physically and spiritually. I'm fixen to turn 50 next month and I have health issues. I am a sheep that has been left out to be devoured. This was a demonic attack. Please help this fallen Watchman who's faith is weak because of the lietnant demons here in Brazoria County. Please help me. I miss his peace and presence and longing to be able to praise dance for him once again. I love you, Jesus!

I was wondering how I can get help getting into your shelter

Hardest Step and Definitely the Most Difficult is this ONE right here... I have never been good at asking or admitting that I need help. For fear that I will sound like a failure and a whiner. Well here I am for the first time in all my 34 years of life. I NEED GUIDANCE AND STABILITY AND TO REGAIN CONTROL OF MY LIFE! For Myself first and foremost and Most Importantly My Beautiful babies. I lost my Mom, my Bestfriend, my Hero, my Wing Woman etc... In December of 2018 to that nasty "C" word, and mine and my kids worlds have just unraveled more and more since. My babies are my absolute EVERYTHING and I need to get right and get them back ASAP! I was very angry at God for taking my Momma so early in her life,she was barely 53. The Big Man knows what's on my heart tho and He and I have a understanding LoL. I AM READY TO START LIVING AGAIN... Right now I am merely existing and it's the absolute worst feeling ever. Since losing my Sunshine I have lost my entire family. Dad, Sister, My kids (Temporarily),etc... I am extremely lost without my babies

I have cake I would like to donate to you. How would I go about talking to someone, so I can give you a delicious treat.
Leave a Comment

* Comments will be displayed on WomenShelters.org only, and we do not display personal data of users making comments.